HTL's recommended solution was backed by their reliable IT support team throughout the entire migration process, which made us feel in control of the situation at all times
HTL Supplies Custom Support Services to Global Auditing Group
Overview
Oakes Lyman & Co Ltd are a London-based merchant and investment banking firm dedicated to helping life sciences businesses by providing investment, strategic guidance, corporate finance, and other advisory services.
They have successfully built global life sciences enterprises and can assist clients in all aspects of their business. They have a particular expertise in providing effective solutions to companies with strong technology that find themselves in difficult or distressed financial situations.
Oakes Lyman is authorised and regulated by the Financial Services Authority and a member of the London Stock Exchange.
Problem
Oakes Lyman were looking for an IT partner to assist them in the long term, as the business grew from its roots into the reputed company it is today. The requirements were to:
The requirements were to:
Provide email and internet services
Delivering techncal support 24 hours a day 7 days a week, with rapid on site response times.
Planning IT solutions to meet the budgetary requirements of the business.
Implementing desktop PCs and servers based on Microsoft technologies.
Providing telecommunication platforms and supporting services.
Deliver fully scalable solutions.
Technical Details
Websense Web Security
Trend Anti Virus
Avaya IP Office
Hosted Exchange Server
International VPN - Cisco Firewalls
Ongoing End User IT Support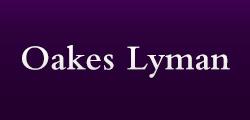 HTL engineers are on hand providing rapid response and hardware swap out to all problems.
Solution
HTL designed a solution based on integrating technologies from a core group of manufacturers and service providers. In brief these consisted of:
Microsoft Windows OS
Watchguard Firewall
Netgear LAN Switching Equipment
Trend Client Server Messaging Suite for Small Business
In addition HTL provided some of its own unique services:
---
Conclusion
HTL have worked alongside Constantin for many years. As demand has increased so to have the systems have scaled. Extra users are easily added to the existing infrastructure as required.
Being service focused Constantin are always looking for ways to utilise new technology to service their client's needs, and rely on HTL to recommend new versions of software as they become available.
HTL engineers are on hand providing rapid response and hardware swap out to all problems.