From the very first call, dealing with a friendly member from the IT support team at HTL has made solving any IT issues we have an enjoyable experience.
Business Telecom Solutions and Services
Customised Telecommunication Services For Businesses of All Sizes
HTL is one of London's leading telecom solutions provider, combining highly skilled installation engineers with efficient superlative ongoing support. We deliver tailored telecoms solutions across a broad range of technology sectors and maintain partnerships with many of the world's leading manufacturers including Avaya, and 3CX.
HTL have the expertise to help you evaluate the options and deliver all you need to install and use your chosen telecom solution.
Our clients range from multinational companies with over 750 users to small central London businesses with just 5 users.
Why switch telecoms to HTL?
Reduced call charges on mobile, local, national & international calls
Maintain your existing telephone numbers
24/7 Technical Support with Rapid Response
Competitive pricing on spares and loan equipment
Outstanding end-user support
Call Us Today
0207 093 6000
Key HTL Telecoms Solutions
Digital Phone Systems
HTL supply digital phone systems that are rapidly scalable (additional lines and extensions can easily be added as your business grows) and cost efficient (monthly call costs are reduced using SIP trunks and VoIP), as well as offering features such as auto attendants, call switching and routing, call logging and recording.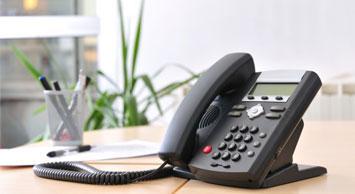 Business Voice over Internet Protocol (VoIP)
Voice over IP has steadily become the 'medium of choice' for large and small businesses - providing secure, reliable and scalable communication solutions at a considerably lower cost than more traditional telecom services. Benefits include Reduced infrastructure and call costs, system Integration and efficient call handling.