Response times are fast and efficient which helps us to solve any issues as soon as possible and to carry on with business as usual
HTL's recommended solution was backed by their reliable IT support team throughout the entire migration process, which made us feel in control of the situation at all times
The team at HTL managed to personalise and deliver a solution that allowed us to migrate with minimum downtime and disruption.
From the very first call, dealing with a friendly member from the IT support team at HTL has made solving any IT issues we have an enjoyable experience.
We worked with a series of IT Support providers before choosing HTL. We feel we have now found a valuable long term partner.
Our experience with HTL and their IT support team has been fantastic. Contacting them with any IT problems we have is so convenient and all issues are solved quickly.
I have found the team at HTL to be friendly and professional throughout our entire relationship. Their ability to work alongside our internal IT support team has been a great asset.
End User Support
IT Support isn't just about having an expert on hand to replace faulty equipment, fix your internet connection or install a new server:
It's about providing an IT resource that will support you in the delivery of every aspect of your business.
Communication is key. It's no good for our helpdesk technician to bamboozle your team member with technobabble.
Call Us Today

0207 093 6000
It's all about YOU and YOUR TEAM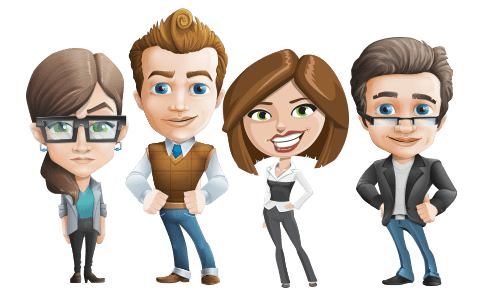 Your staff need to feel confident that their IT systems are working for them, and not the other way round!
When they find a problem they should feel comfortable in calling a helpdesk where they get a quick response from a friendly and competent technician.
All our helpdesk team have years of experience with dealing with end users using plain English and we can guarantee that calling our helpdesk will be a positive experience.
Where possible your call will be routed to your dedicated IT Guy, but if he is busy with another client, his helpdesk colleagues are standing by to assist.
Whether it's help creating a new document template in Microsoft Word or Excel, adding video clips to a presentation, tailoring an email account with signatures, filters or auto responders;or help understanding and using a new operating system, our IT helpdesk is at the other end of the phone to help your team get the job done.
The computer helpdesk team will initially try and help resolve the support query over the telephone. Secondly they can use our remote control software to take control over your staff members computer remotely.
In the vast majority of cases these two steps will resolve the end-user's support query. If not the final step is to dispatch an engineer to visit you.
At HTL we pride ourselves on customer service and support – it's at the very heart of our business. We approach everything with a 'can do' attitude. Whatever the question, we'll find the answer, leaving your team free to get on with their day whilst we work on the solution.