I have found the team at HTL to be friendly and professional throughout our entire relationship. Their ability to work alongside our internal IT support team has been a great asset.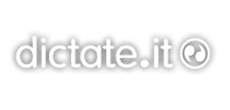 VoIP
Every client benefits from the increased costs savings and flexibility associated with our VoIP (Voice over Internet Protocol) telephony solutions.
HTL has extensive experience with VoIP and makes your move to VoIP seamless:
Keep your existing phone numbers when moving away from legacy ISDN lines
Perfect quality VoIP calls using a single internet connection for telephony and data
Ensures all your voice calls are completely secure
Use your existing private phone systems such as Avaya IP Office with our VoIP Service
Upgrade to our scalable and feature rich Hosted PBX service with Cisco Handsets
Full integration with your data systems and networks
Access from anywhere or link in remote offices or home workers
All Serviced Cloud VoIP packages come with free calls to UK landlines.
Call Us Today
0207 093 6000
Hosted PBX

Call Us
Find out more about our Hosted PBX solution
---
Download our Hosted VoIP Product Sheet
Download our Number Porting Guide
Download our Enlighten Billing Portal User Guide
Our Hosted PBX provides a business-grade telephony solution with many additional benefits you don't get with traditional PBX systems.
Priced at £10 per handset per month or included as standard in many of our Hosted Cloud packages. Use a sophisticated telephone system without the capital investment in sophisticated telephone equipment. Replace expensive phone systems, installation, handsets and BT lines with a simple, cost efficient alternative. Benefit from economies of scale, complete flexibility, better off-site working plus many other valuable features.
Unlimited Handsets
Paging
Company Directory
Auto Attendants
Caller ID
Soft Phone Support
Music on Hold
Voicemail
Park
Hold
Transfer
Fax to Email
Phone Directory
Conference
Direct Dials
Hunt Groups
Call Forwarding
Call Queuing
Main features of a cloud phone system
Android or iPhone App
Use your office phone on your smart phone!
Call Forward
Be sure not to miss important calls. Your phone calls can be automatically forwarded calls to another extension or to your mobile.
Call Pickup
Call pickup gives you the ability to pick up calls ringing at other extensions.
Call Parking
Calls can be parked, and picked up from another handset
Call Transfers
Calls can be transferred between system extensions or to any public phone numbers.
Voicemail
As you would expect but messages can be forwarded by email if required.
Hunt Groups
Allocate calls to your staff on a longest idle, round robin, sequential, random or top down basis.
Ring All
When an extension is called, this triggers other extensions to ring. The first extension answering the call gets the connection.
Conference centre
Fully featured conference bridge allows you to set up conference calls with your clients.
Auto Attendant
Create voice menus with multiple options and actions.
Call Queues
Call queues can answer multiple calls and distribute them to agents.
Call Reporting
Detailed reporting system
Outlook Integration
Integration with Microsoft Outlook provides the user with click to call and screen pop of contact details
Our customers exemplify our solutions and services
Chartered Accountants
An HTL engineer supported the changeover to ensure all data was migrated...
Read case study
VoIP Call Costs
Calls to Key Destinations

Serviced Cloud Costs (PPM)

No Call Set Up Fees

BT Standard Rates (PPM)

19P Call Set Up Fees

Australia
2.50
145
China
1.54
250
France
0.46
75
Germany
2.26
75
Hong Kong
3.34
145
Singapore
0.56
145
Japan
3.90
145
Russia
11.50
165
USA
0.70
70
UK Landlines
FREE
17
UK Mobiles
3.58
9 to 22.20
| | | |
| --- | --- | --- |
| Description | Peak Per Minute (PPM) | Off Peak Per Minute (PPM) |
| | | |
| UK Mobile Hutchison 3G | 3.58 | 3.54 |
| UK Mobile O2 | 3.58 | 3.54 |
| UK Mobile Orange | 3.58 | 3.54 |
| UK Mobile T Mobile | 3.58 | 3.54 |
| UK Mobile Vodafone | 3.58 | 3.54 |
| UK National Geographic | 0.00 | 0 |
| Antigua & Barbuda | 46.12 | 46.12 |
| Antigua & Barbuda Mobile | 52.84 | 52.84 |
| Afghanistan | 51.04 | 51.04 |
| Afghanistan Mobile | 53.60 | 53.6 |
| Anguilla | 48.32 | 48.32 |
| Anguilla Mobile | 62.04 | 62.04 |
| Albania | 37.62 | 37.62 |
| Albania Mobile | 98.60 | 98.6 |
| Algeria | 18.68 | 18.68 |
| Algeria Mobile Other | 110.48 | 110.48 |
| Algeria Mobile | 84.56 | 84.56 |
| Andorra | 3.34 | 3.34 |
| Andorra Mobile | 31.94 | 31.94 |
| Angola | 9.86 | 9.86 |
| Angola Mobile | 41.80 | 41.8 |
| Antarctic | 767.68 | 767.68 |
| Aruba | 20.44 | 20.44 |
| Aruba Mobile | 57.64 | 57.64 |
| Argentina | 5.86 | 5.86 |
| Argentina Mobile | 40.88 | 40.88 |
| Armenia | 46.68 | 46.68 |
| Armenia Mobile | 59.08 | 59.08 |
| Ascension Island | 388.60 | 388.6 |
| American Samoa | 2.14 | 2.14 |
| Australia | 2.50 | 2.5 |
| Australia Mobile | 10.28 | 10.28 |
| Australia Satellite | 9.32 | 9.32 |
| Australia Special Services | 2.60 | 2.6 |
| Austria | 0.92 | 0.92 |
| Austria Mobile Other | 2.64 | 2.64 |
| Austria Mobile | 2.68 | 2.68 |
| Azerbaijan | 50.44 | 50.44 |
| Azerbaijan Mobile | 77.08 | 77.08 |
| Bahrain | 30.64 | 30.64 |
| Bahrain Mobile | 29.68 | 29.68 |
| Bangladesh | 6.44 | 6.44 |
| Bangladesh Mobile | 5.76 | 5.76 |
| Bahamas | 14.38 | 14.38 |
| Bahamas Mobile | 28.76 | 28.76 |
| Belarus | 82.14 | 82.14 |
| Belarus Other | 82.14 | 82.14 |
| Benin | 46.02 | 46.02 |
| Benin Mobile | 66.96 | 66.96 |
| Bermuda | 7.62 | 7.62 |
| Belize | 50.80 | 50.8 |
| Belize Mobile | 54.16 | 54.16 |
| Belgium | 2.50 | 2.5 |
| Belgium Mobistar Mobile | 3.72 | 3.72 |
| Belgium Mobile | 75.10 | 75.1 |
| Belgium Proximus Mobile | 3.86 | 3.86 |
| Belgium Special Service | 10.16 | 10.16 |
| Bhutan | 13.28 | 13.28 |
| Bolivia | 51.88 | 51.88 |
| Bolivia Mobile | 45.48 | 45.48 |
| Bosnia Herzegovina | 26.42 | 26.42 |
| Bosnia Herzegovina Mobile | 79.66 | 79.66 |
| Botswana | 12.78 | 12.78 |
| Botswana Mobile | 56.84 | 56.84 |
| Brazil | 1.72 | 1.72 |
| Brazil Mobile | 16.72 | 16.72 |
| Barbados | 37.80 | 37.8 |
| Barbados Mobile | 57.50 | 57.5 |
| Brunei | 6.78 | 6.78 |
| Brunei Mobile | 8.50 | 8.5 |
| British Virgin Islands | 60.66 | 60.66 |
| Burkina Faso | 44.96 | 44.96 |
| Burkina Faso Mobile  | 82.94 | 82.94 |
| Bulgaria | 1.26 | 1.26 |
| Bulgaria Mobile Other | 3.72 | 3.72 |
| Bulgaria Mobile | 17.06 | 17.06 |
| Burundi | 143.46 | 143.46 |
| Cambodia | 18.56 | 18.56 |
| Canada | 0.22 | 0.22 |
| Canada Other | 18.06 | 18.06 |
| Central African Republic | 71.06 | 71.06 |
| Central African Republic Special Services | 135.90 | 135.9 |
| Cayman Islands | 21.40 | 21.4 |
| Cayman Islands Mobile | 46.12 | 46.12 |
| Congo Democratic Republic | 66.28 | 66.28 |
| Congo Democratic Republic Mobile Other | 81.64 | 81.64 |
| Congo Democratic Republic Mobile | 89.62 | 89.62 |
| Congo Democratic Republic (Premium) | 278.94 | 278.94 |
| Chad | 148.06 | 148.06 |
| Chad Mobile | 137.14 | 137.14 |
| Chile | 4.98 | 4.98 |
| Chile Mobile | 14.22 | 14.22 |
| China | 1.54 | 1.54 |
| Congo | 108.18 | 108.18 |
| Congo Mobile Other | 83.06 | 83.06 |
| Congo Mobile | 101.74 | 101.74 |
| Cook Islands | 196.04 | 196.04 |
| Colombia | 12.34 | 12.34 |
| Colombia Mobile | 12.34 | 12.34 |
| Comoros | 211.76 | 211.76 |
| Cape Verde Islands | 41.60 | 41.6 |
| Cape Verde Mobile | 66.88 | 66.88 |
| Costa Rica | 11.88 | 11.88 |
| Costa Rica Mobile | 18.82 | 18.82 |
| Cameroon | 27.08 | 27.08 |
| Cameroon Mobile | 89.78 | 89.78 |
| Cameroon Special Services | 0.08 | 0.08 |
| Croatia | 2.88 | 2.88 |
| Croatia Mobile | 14.30 | 14.3 |
| Cuba | 195.12 | 195.12 |
| Cyprus | 0.92 | 0.92 |
| Cyprus Mobile | 3.22 | 3.22 |
| Cyprus Mobile One | 26.14 | 26.14 |
| Czech Republic | 2.14 | 2.14 |
| Czech Republic Mobile Other | 3.90 | 3.9 |
| Czech Republic Mobile | 16.40 | 16.4 |
| Diego Garcia | 241.36 | 241.36 |
| Djibouti | 82.94 | 82.94 |
| Denmark | 1.12 | 1.12 |
| Denmark Mobile Other | 4.42 | 4.42 |
| Denmark Mobile | 2.88 | 2.88 |
| Dominican Republic | 4.46 | 4.46 |
| Dominican Republic Mobile | 15.80 | 15.8 |
| Dominica | 49.54 | 49.54 |
| Dominica Mobile | 60.56 | 60.56 |
| East Timor | 195.92 | 195.92 |
| Ecuador | 29.68 | 29.68 |
| Ecuador Mobile | 50.86 | 50.86 |
| Egypt | 35.36 | 35.36 |
| Egypt Mobile | 29.92 | 29.92 |
| El Salvador | 44.12 | 44.12 |
| El Salvador Mobile | 45.36 | 45.36 |
| Emsat Satellite System | 1360.26 | 1360.26 |
| Equatorial Guinea | 82.40 | 82.4 |
| Eritrea | 57.56 | 57.56 |
| Estonia | 4.14 | 4.14 |
| Estonia Mobile Other | 66.28 | 66.28 |
| Estonia Mobile | 3.48 | 3.48 |
| Estonia (PERSONAL NUMBER) | 107.14 | 107.14 |
| Ethiopia | 56.06 | 56.06 |
| Falkland Islands | 347.82 | 347.82 |
| Faroe Islands | 10.70 | 10.7 |
| Faroe Islands Mobile | 33.36 | 33.36 |
| Fiji | 36.24 | 36.24 |
| Fiji Mobile | 36.24 | 36.24 |
| Finland | 7.48 | 7.48 |
| Finland Mobile | 6.02 | 6.02 |
| Finland (PREMIUM) | 10.96 | 10.96 |
| France | 0.46 | 0.46 |
| France Mobile Other | 4.04 | 4.04 |
| France Mobile | 3.52 | 3.52 |
| France Mobile One | 78.38 | 78.38 |
| France Special Services | 0.46 | 0.46 |
| French Guyana | 3.52 | 3.52 |
| French Guyana Mobile | 9.80 | 9.8 |
| French Polynesia | 60.56 | 60.56 |
| Gabon | 94.68 | 94.68 |
| Gabon Mobile | 102.88 | 102.88 |
| Gambia Mobile Other | 144.62 | 144.62 |
| Grenada | 50.16 | 50.16 |
| Grenada Mobile | 58.70 | 58.7 |
| Georgia | 35.70 | 35.7 |
| Georgia Mobile | 49.20 | 49.2 |
| Germany | 2.26 | 2.26 |
| Germany Mobile Other | 27.16 | 27.16 |
| Germany Mobile | 27.16 | 27.16 |
| Germany Personal Numbers | 104.74 | 104.74 |
| Ghana | 61.28 | 61.28 |
| Ghana Mobile | 68.84 | 68.84 |
| Gibraltar | 7.24 | 7.24 |
| Gibraltar Mobile | 32.70 | 32.7 |
| Guadeloupe | 3.10 | 3.1 |
| Guadeloupe Mobile | 7.94 | 7.94 |
| Greenland | 99.94 | 99.94 |
| Greece | 0.74 | 0.74 |
| Greece Mobile | 1.76 | 1.76 |
| Guatemala | 35.58 | 35.58 |
| Guatemala Mobile | 35.58 | 35.58 |
| Guinea Bissau | 100.74 | 100.74 |
| Guinea Bissau Mobile | 113.42 | 113.42 |
| Guinea | 119.08 | 119.08 |
| Guinea Mobile | 102.22 | 102.22 |
| Guam | 4.52 | 4.52 |
| Guyana | 64.32 | 64.32 |
| Guyana Mobile | 32.24 | 32.24 |
| Haiti | 74.50 | 74.5 |
| Haiti Mobile | 69.26 | 69.26 |
| Hong Kong | 3.34 | 3.34 |
| Hong Kong Mobile | 6.18 | 6.18 |
| Honduras | 32.36 | 32.36 |
| Honduras Mobile | 44.14 | 44.14 |
| Hungary | 0.74 | 0.74 |
| Hungary Mobile | 6.94 | 6.94 |
| Iceland | 2.88 | 2.88 |
| Iceland Mobile | 4.46 | 4.46 |
| India | 2.88 | 2.88 |
| India Mobile | 2.88 | 2.88 |
| Inmarsat aero | 1012.62 | 1012.62 |
| Inmarsat hsd | 1672.22 | 1672.22 |
| Inmarsat m4 | 1474.74 | 1474.74 |
| Inmarsat m | 647.10 | 647.1 |
| Indonesia | 14.22 | 14.22 |
| Indonesia Mobile | 13.04 | 13.04 |
| Iran | 31.98 | 31.98 |
| Iran Mobile | 33.90 | 33.9 |
| Iridium Satellite System | 1307.64 | 1307.64 |
| Ireland | 1.06 | 1.06 |
| Ireland Mobile | 8.18 | 8.18 |
| Ireland Mobile One | 8.18 | 8.18 |
| Ireland Premium | 36.40 | 36.4 |
| Iraq | 52.00 | 52 |
| Iraq Baghdad | 36.00 | 36 |
| Iraq Mobile | 50.76 | 50.76 |
| Israel | 0.96 | 0.96 |
| Israel Mobile | 5.10 | 5.1 |
| Israel Palestine | 41.26 | 41.26 |
| Italy | 1.16 | 1.16 |
| Italy Hutchison 3G Mobile | 3.48 | 3.48 |
| Italy Tim Mobile | 3.58 | 3.58 |
| Italy Vodafone Mobile | 3.48 | 3.48 |
| Italy Mobile | 59.82 | 59.82 |
| Ivory Coast | 47.36 | 47.36 |
| Ivory Coast Mobile Other | 64.46 | 64.46 |
| Ivory Coast Mobile | 84.56 | 84.56 |
| Ivory Coast Other | 176.30 | 176.3 |
| Jamaica | 27.96 | 27.96 |
| Jamaica Mobile | 57.22 | 57.22 |
| Jordan | 37.96 | 37.96 |
| Jordan Mobile | 42.34 | 42.34 |
| Japan | 3.90 | 3.9 |
| Japan Mobile | 13.84 | 13.84 |
| Kazakhstan | 22.58 | 22.58 |
| Kazakhstan Mobile | 31.36 | 31.36 |
| Kenya | 45.24 | 45.24 |
| Kenya Mobile Other | 62.38 | 62.38 |
| Kenya Mobile | 29.72 | 29.72 |
| Kiribati | 270.78 | 270.78 |
| Kyrgyzstan | 31.30 | 31.3 |
| Kyrgyzstan Mobile | 48.78 | 48.78 |
| Kuwait | 18.40 | 18.4 |
| Kuwait Mobile | 14.34 | 14.34 |
| Laos | 18.30 | 18.3 |
| Latvia | 3.44 | 3.44 |
| Latvia Mobile Other | 34.32 | 34.32 |
| Latvia Mobile | 3.86 | 3.86 |
| Latvia Mobile One | 123.64 | 123.64 |
| Lebanon | 22.58 | 22.58 |
| Lebanon Mobile | 40.18 | 40.18 |
| Liberia | 98.90 | 98.9 |
| Liberia Mobile | 96.46 | 96.46 |
| Libya | 58.76 | 58.76 |
| Libya Mobile | 85.50 | 85.5 |
| Liechtenstein | 18.30 | 18.3 |
| Liechtenstein Mobile | 46.02 | 46.02 |
| Lithuania | 2.98 | 2.98 |
| Lithuania Mobile Other | 7.18 | 7.18 |
| Lithuania Mobile | 6.52 | 6.52 |
| Lithuania (PERSONAL NUMBERS) | 146.94 | 146.94 |
| Lesotho | 0.08 | 0.08 |
| Lesotho Mobile | 49.54 | 49.54 |
| Luxembourg | 2.32 | 2.32 |
| Luxembourg Mobile | 5.24 | 5.24 |
| Macedonia | 35.74 | 35.74 |
| Macedonia Mobile | 82.76 | 82.76 |
| St. Martin | 26.14 | 26.14 |
| Mali | 46.26 | 46.26 |
| Mali Mobile | 80.34 | 80.34 |
| Martinique | 1.80 | 1.8 |
| Martinique Mobile | 8.02 | 8.02 |
| Macau | 15.68 | 15.68 |
| Mayotte | 24.48 | 24.48 |
| Mayotte Mobile | 16.52 | 16.52 |
| Madagascar | 203.10 | 203.1 |
| Madagascar Mobile | 155.72 | 155.72 |
| Mexico | 4.92 | 4.92 |
| Mexico Mobile | 5.66 | 5.66 |
| Marshall Islands | 62.04 | 62.04 |
| Micronesia | 137.02 | 137.02 |
| Maldives | 199.72 | 199.72 |
| Maldives Mobile | 199.72 | 199.72 |
| Malta | 1.34 | 1.34 |
| Malta Mobile | 3.72 | 3.72 |
| Myanmar | 71.44 | 71.44 |
| Montenegro | 25.78 | 25.78 |
| Montenegro Mobile | 82.94 | 82.94 |
| Mongolia | 6.68 | 6.68 |
| Mongolia Mobile | 6.86 | 6.86 |
| Moldova | 67.10 | 67.1 |
| Moldova Mobile | 70.78 | 70.78 |
| Monaco | 14.76 | 14.76 |
| Monaco Mobile | 84.44 | 84.44 |
| Morocco | 3.38 | 3.38 |
| Morocco Mobile Other | 189.90 | 189.9 |
| Morocco Mobile | 84.82 | 84.82 |
| Mozambique | 16.06 | 16.06 |
| Mozambique Mobile | 77.08 | 77.08 |
| Mauritius | 22.44 | 22.44 |
| Mauritius Mobile | 22.38 | 22.38 |
| Montserrat | 53.74 | 53.74 |
| Mauritania | 102.88 | 102.88 |
| Mauritania Mobile | 120.80 | 120.8 |
| Malawi | 77.88 | 77.88 |
| Malawi Mobile | 95.12 | 95.12 |
| Malaysia | 2.68 | 2.68 |
| Malaysia Mobile | 2.74 | 2.74 |
| Namibia | 8.36 | 8.36 |
| Namibia Mobile | 12.54 | 12.54 |
| Netherlands Antilles | 30.76 | 30.76 |
| Netherlands Antilles Mobile | 28.94 | 28.94 |
| Nauru | 232.46 | 232.46 |
| New Caledonia | 43.10 | 43.1 |
| New Zealand | 2.34 | 2.34 |
| New Zealand Mobile | 9.44 | 9.44 |
| Nigeria | 14.92 | 14.92 |
| Nigeria Mobile Other | 14.92 | 14.92 |
| Nigeria Mobile | 6.44 | 6.44 |
| Nigeria Special Services | 20.02 | 20.02 |
| Niger | 300.36 | 300.36 |
| Niger Mobile | 88.02 | 88.02 |
| Nicaragua | 30.88 | 30.88 |
| Nicaragua Mobile | 60.94 | 60.94 |
| Niue | 355.44 | 355.44 |
| North Korea | 291.58 | 291.58 |
| Northern Marianas | 6.94 | 6.94 |
| Norway | 1.58 | 1.58 |
| Norway Mobile Other | 28.06 | 28.06 |
| Norway Mobile | 6.10 | 6.1 |
| Nepal | 27.26 | 27.26 |
| Nepal Mobile | 26.46 | 26.46 |
| Netherlands | 1.34 | 1.34 |
| Netherlands Mobile | 5.80 | 5.8 |
| Oman | 26.42 | 26.42 |
| Oman Mobile | 64.50 | 64.5 |
| Pakistan | 11.52 | 11.52 |
| Palau | 155.36 | 155.36 |
| Panama | 13.70 | 13.7 |
| Panama Mobile | 30.76 | 30.76 |
| Peru | 3.14 | 3.14 |
| Peru Mobile | 11.28 | 11.28 |
| Peru Rural | 76.96 | 76.96 |
| Portugal | 0.64 | 0.64 |
| Portugal Mobile | 4.00 | 4 |
| Paraguay | 20.20 | 20.2 |
| Paraguay Mobile | 20.76 | 20.76 |
| Philippines | 24.12 | 24.12 |
| Philippines Mobile | 33.72 | 33.72 |
| Papua New Guinea | 152.38 | 152.38 |
| Poland | 2.56 | 2.56 |
| Poland Mobile Centernet | 58.80 | 58.8 |
| Poland Mobile Other | 58.80 | 58.8 |
| Poland Mobile | 3.34 | 3.34 |
| Puerto Rico | 2.18 | 2.18 |
| Palestine | 35.20 | 35.2 |
| Palestine Mobile | 41.26 | 41.26 |
| Qatar | 39.16 | 39.16 |
| Qatar Mobile | 41.38 | 41.38 |
| Reunion | 3.02 | 3.02 |
| Reunion Mobile | 7.82 | 7.82 |
| Romania | 0.84 | 0.84 |
| Romania Mobile | 3.38 | 3.38 |
| Romania Other | 0.84 | 0.84 |
| Russia | 11.50 | 11.5 |
| Russia Major Cities | 2.84 | 2.84 |
| Russia Mobile Other | 396.82 | 396.82 |
| Russia Mobile | 43.64 | 43.64 |
| Russia Mobile One | 27.46 | 27.46 |
| Rwanda | 80.34 | 80.34 |
| Rwanda Mobile | 66.64 | 66.64 |
| South Africa | 2.92 | 2.92 |
| South Africa Mobile Other | 5.06 | 5.06 |
| South Africa Mobile | 8.82 | 8.82 |
| South Africa Mobile One | 4.00 | 4 |
| South Africa Special Services | 12.68 | 12.68 |
| Satelite Other | 448.52 | 448.52 |
| Saudi Arabia | 19.70 | 19.7 |
| Saudi Arabia Mobile | 33.72 | 33.72 |
| Senegal | 89.46 | 89.46 |
| Senegal Mobile | 96.36 | 96.36 |
| Serbia | 73.66 | 73.66 |
| Serbia Mobile | 82.30 | 82.3 |
| Seychelles | 157.64 | 157.64 |
| Seychelles Special Services | 157.64 | 157.64 |
| Singapore | 0.56 | 0.56 |
| Singapore Mobile | 1.22 | 1.22 |
| Sierra Leone | 107.60 | 107.6 |
| Sierra Leone Mobile | 107.88 | 107.88 |
| South Korea | 2.32 | 2.32 |
| South Korea Mobile | 3.52 | 3.52 |
| Sri Lanka | 39.70 | 39.7 |
| Sri Lanka Mobile | 39.70 | 39.7 |
| Slovakia | 1.06 | 1.06 |
| Slovakia Mobile | 15.34 | 15.34 |
| Slovenia | 1.30 | 1.3 |
| Slovenia Mobile Other | 89.00 | 89 |
| Slovenia Mobile | 5.66 | 5.66 |
| San Marino | 212.22 | 212.22 |
| San Marino Mobile | 84.90 | 84.9 |
| Solomon Islands | 0.08 | 0.08 |
| Somalia | 142.78 | 142.78 |
| Somalia Mobile | 109.98 | 109.98 |
| St. Pierre & Miquelon | 50.58 | 50.58 |
| St. Pierre & Miquelon Mobile | 90.38 | 90.38 |
| Spain | 0.60 | 0.6 |
| Spain Mobile | 3.52 | 3.52 |
| Spain Mobile One | 3.52 | 3.52 |
| Spain Special Services | 30.74 | 30.74 |
| South Sudan | 96.80 | 96.8 |
| St. Helena | 359.14 | 359.14 |
| St. Kitts & Nevis | 47.56 | 47.56 |
| St. Kitts & Nevis Mobile | 56.56 | 56.56 |
| St. Lucia | 48.78 | 48.78 |
| St. Lucia Mobile | 58.24 | 58.24 |
| Sao Tome & Principe | 260.64 | 260.64 |
| Sudan | 43.00 | 43 |
| Sudan Mobile | 39.54 | 39.54 |
| Suriname | 305.36 | 305.36 |
| Suriname Mobile | 72.98 | 72.98 |
| St. Vincent & Grenadines | 47.56 | 47.56 |
| St. Vincent & Grenadines Mobile | 56.56 | 56.56 |
| Sweden | 0.84 | 0.84 |
| Sweden Mobile | 2.88 | 2.88 |
| Switzerland | 2.50 | 2.5 |
| Switzerland Mobile Other | 24.42 | 24.42 |
| Switzerland Mobile | 20.02 | 20.02 |
| Switzerland Mobile One | 92.18 | 92.18 |
| Switzerland Premium | 3.38 | 3.38 |
| Swaziland | 7.86 | 7.86 |
| Swaziland Mobile | 26.56 | 26.56 |
| Syria | 22.16 | 22.16 |
| Syria Mobile | 33.52 | 33.52 |
| Taiwan | 3.76 | 3.76 |
| Taiwan Mobile | 23.04 | 23.04 |
| Tajikistan | 29.80 | 29.8 |
| Tajikistan Mobile | 51.28 | 51.28 |
| Turks & Caicos Islands | 42.44 | 42.44 |
| Turks & Caicos Island Mobile | 62.42 | 62.42 |
| Thailand | 3.26 | 3.26 |
| Thailand Mobile | 4.42 | 4.42 |
| Tunisia | 131.12 | 131.12 |
| Togo | 90.46 | 90.46 |
| Tokelau | 281.32 | 281.32 |
| Tonga | 125.22 | 125.22 |
| Trinidad & Tobago | 11.92 | 11.92 |
| Trinidad & Tobago Mobile | 39.58 | 39.58 |
| Turkmenistan | 37.06 | 37.06 |
| Turkey | 8.92 | 8.92 |
| Turkey Mobile Other | 6.98 | 6.98 |
| Turkey Mobile | 26.56 | 26.56 |
| Tuvalu | 225.58 | 225.58 |
| Tanzania | 92.98 | 92.98 |
| United Arab Emirates | 36.12 | 36.12 |
| Uganda | 73.98 | 73.98 |
| Uganda Mobile | 72.44 | 72.44 |
| UIFS Universal International Freephone | 0.00 | 0 |
| UK National Geographic | 0.00 | 0 |
| UK Blind and Disabled Directory Enquiries | 0.08 | 0.06 |
| UK BT Click | 2.90 | 1.62 |
| UK Directory Enquiries 149 | 121.84 | 123.38 |
| UK Emergency Services | 0.92 | 0.42 |
| UK Emergency Services (hearing-impaired) | 303.90 | 303.9 |
| UK Fixed Fee 3 | 0.08 | 0.08 |
| UK Fixed Fee 6 | 0.08 | 0.08 |
| UK Fixed Fee 8 | 0.08 | 0.08 |
| UK Fixed Fee 9 | 0.08 | 0.08 |
| UK Fixed Fee 10 | 0.08 | 0.08 |
| UK Fixed Fee 31 | 0.00 | 0 |
| UK Mobile O2 | 3.58 | 3.54 |
| UK Mobile Voice and Data | 8.08 | 8.08 |
| UK Mobile Virtual 1 | 29.98 | 29.76 |
| UK Mobile Virtual 2 | 1.48 | 1.48 |
| UK Mobile Cable and Wireless | 1.48 | 1.48 |
| UK Mobile Other | 24.30 | 21.98 |
| UK Mobile T Mobile | 3.58 | 3.54 |
| UK Mobile Orange | 3.58 | 3.54 |
| UK Mobile Vodafone | 3.58 | 3.54 |
| UK Mobile Hutchison 3G | 3.58 | 3.54 |
| UK Mobile Opal | 2.40 | 2.4 |
| UK Mobile BT Fusion | 1.48 | 1.48 |
| UK Freephone | 0.00 | 0 |
| UK Wi Fi Services 1 | 1.94 | 1.94 |
| UK Wi Fi Services 10 | 1.94 | 1.94 |
| UK Wi Fi Services 12 | 1.58 | 1.58 |
| UK Wi Fi Services 2 | 1.20 | 1.2 |
| UK Wi Fi Services 3 | 1.58 | 1.58 |
| UK Wi Fi Services 4 | 6.50 | 6.5 |
| UK Wi Fi Services 5 | 3.34 | 3.34 |
| UK Wi Fi Services 6 | 1.94 | 1.94 |
| UK Wi Fi Services 7 | 13.04 | 13.48 |
| UK FW8 Rate - Voice & Data | 25.80 | 17.24 |
| UK Wi Fi Services 9 | 21.52 | 21.52 |
| UK Premium Rate g6 | 11.02 | 12.58 |
| UK Special Services g21 | 1.44 | 0.66 |
| Gamma Audio Conferencing | 0.00 | 0 |
| Guernsey Mobile | 23.24 | 17.48 |
| UK International Operator | 117.70 | 117.7 |
| Jersey Mobile | 19.56 | 17.68 |
| UK National Non Geographic | 0.00 | 0 |
| UK National Operator | 0.08 | 0.06 |
| UK Pagers & Voice Messaging | 0.12 | 0.12 |
| UK Personal Numbering pn1 | 29.92 | 20.9 |
| UK Personal Numbering pn2 | 82.38 | 84.24 |
| UK Personal Numbering pn3 | 79.86 | 65.44 |
| UK Personal Numbering pn4 | 39.72 | 42.76 |
| UK Personal Numbering pn5 | 24.02 | 27.06 |
| UK Personal Numbering pn6 | 29.26 | 32.3 |
| UK Personal Numbering pn7 | 1.22 | 0 |
| UK Personal Numbering pn8 | 29.22 | 32.26 |
| UK Personal Numbering pn9 | 35.36 | 38.4 |
| UK Personal Numbering pn10 | 55.42 | 58.46 |
| UK Personal Numbering pn11 | 62.40 | 48 |
| UK Personal Numbering pn12 | 41.46 | 44.52 |
| UK Personal Numbering pn13 | 62.40 | 65.44 |
| UK Personal Numbering pn14 | 45.82 | 48.88 |
| UK Personal Numbering pn15 | 17.04 | 20.08 |
| UK Personal Numbering pn16 | 18.78 | 21.82 |
| UK Personal Numbering pn17 | 20.52 | 23.58 |
| UK Personal Numbering pn18 | 22.28 | 25.32 |
| UK Personal Numbering pn19 | 11.80 | 14.84 |
| UK Personal Numbering pn20 | 36.24 | 39.28 |
| UK Personal Numbering pn21 | 66.12 | 69.16 |
| UK Personal Numbering pn22 | 5.80 | 2.3 |
| UK Messaging Services C | 10.86 | 5.66 |
| UK Personal Numbering D | 15.90 | 10.9 |
| Personal Numbering E | 3.48 | 3.48 |
| UK Personal Numbering F | 37.58 | 26.24 |
| UK Personal Numbering j | 40.78 | 29.02 |
| UK Personal Numbering k | 50.02 | 33.28 |
| UK NGCS SC001 (0ppm) | 2.60 | 2.6 |
| UK NGCS SC002 (1ppm) | 4.27 | 4.27 |
| UK NGCS SC003 (2ppm) | 5.93 | 5.93 |
| UK NGCS SC004 (3ppm) | 7.60 | 7.6 |
| UK NGCS SC005 (4ppm) | 9.27 | 9.27 |
| UK NGCS SC006 (5ppm) | 10.93 | 10.93 |
| UK NGCS SC007 (6ppm) | 12.60 | 12.6 |
| UK NGCS SC008 (7ppm) | 14.27 | 14.27 |
| UK NGCS SC009 (8ppm) | 15.93 | 15.93 |
| UK NGCS SC010 (9ppm) | 17.60 | 17.6 |
| UK NGCS SC011 (10ppm) | 19.27 | 19.27 |
| UK NGCS SC012 (11ppm) | 20.93 | 20.93 |
| UK NGCS SC013 (12ppm) | 22.60 | 22.6 |
| UK NGCS SC014 (13ppm) | 24.27 | 24.27 |
| UK NGCS SC015 (15ppm) | 27.60 | 27.6 |
| UK NGCS SC016 (20ppm) | 35.93 | 35.93 |
| UK NGCS SC017 (25ppm) | 44.27 | 44.27 |
| UK NGCS SC018 (30ppm) | 52.60 | 52.6 |
| UK NGCS SC019 (35ppm) | 60.93 | 60.93 |
| UK NGCS SC020 (36ppm) | 62.60 | 62.6 |
| UK NGCS SC021 (40ppm) | 69.27 | 69.27 |
| UK NGCS SC022 (45ppm) | 77.60 | 77.6 |
| UK NGCS SC023 (46ppm) | 79.27 | 79.27 |
| UK NGCS SC024 (50ppm) | 85.93 | 85.93 |
| UK NGCS SC025 (55ppm) | 94.27 | 94.27 |
| UK NGCS SC026 (60ppm) | 102.60 | 102.6 |
| UK NGCS SC027 (65ppm) | 110.93 | 110.93 |
| UK NGCS SC028 (70ppm) | 119.27 | 119.27 |
| UK NGCS SC029 (75ppm) | 127.60 | 127.6 |
| UK NGCS SC030 (80ppm) | 135.93 | 135.93 |
| UK NGCS SC031 (90ppm) | 152.60 | 152.6 |
| UK NGCS SC032 (95ppm) | 160.93 | 160.93 |
| UK NGCS SC033 (99ppm) | 167.60 | 167.6 |
| UK NGCS SC034 (100ppm) | 169.27 | 169.27 |
| UK NGCS SC035 (110ppm) | 185.93 | 185.93 |
| UK NGCS SC036 (120ppm) | 202.60 | 202.6 |
| UK NGCS SC037 (145ppm) | 244.27 | 244.27 |
| UK NGCS SC038 (150ppm) | 252.60 | 252.6 |
| UK NGCS SC039 (155ppm) | 260.93 | 260.93 |
| UK NGCS SC040 (180ppm) | 302.60 | 302.6 |
| UK NGCS SC041 (200ppm) | 335.93 | 335.93 |
| UK NGCS SC042 (220ppm) | 369.27 | 369.27 |
| UK NGCS SC043 (250ppm) | 419.27 | 419.27 |
| UK NGCS SC044 (300ppm) | 502.60 | 502.6 |
| UK NGCS SC045 (360ppm) | 602.60 | 602.6 |
| UK NGCS SC046 (5ppc) | 2.60 | 2.6 |
| UK NGCS SC047 (10ppc) | 2.60 | 2.6 |
| UK NGCS SC048 (15ppc) | 2.60 | 2.6 |
| UK NGCS SC049 (25ppc) | 2.60 | 2.6 |
| UK NGCS SC050 (30ppc) | 2.60 | 2.6 |
| UK NGCS SC051 (35ppc) | 2.60 | 2.6 |
| UK NGCS SC052 (40ppc) | 2.60 | 2.6 |
| UK NGCS SC053 (48ppc) | 2.60 | 2.6 |
| UK NGCS SC054 (50ppc) | 2.60 | 2.6 |
| UK NGCS SC055 (70ppc) | 2.60 | 2.6 |
| UK NGCS SC056 (75ppc) | 2.60 | 2.6 |
| UK NGCS SC057 (100ppc) | 2.60 | 2.6 |
| UK NGCS SC058 (145ppc) | 2.60 | 2.6 |
| UK NGCS SC059 (150ppc) | 2.60 | 2.6 |
| UK NGCS SC060 (200ppc) | 2.60 | 2.6 |
| UK NGCS SC061 (250ppc) | 2.60 | 2.6 |
| UK NGCS SC062 (300ppc) | 2.60 | 2.6 |
| UK NGCS SC063 (400ppc) | 2.60 | 2.6 |
| UK NGCS SC064 (500ppc) | 2.60 | 2.6 |
| UK NGCS SC065 (600ppc) | 2.60 | 2.6 |
| UK NGCS SC066 (77ppc + 155ppm) | 260.93 | 260.93 |
| UK NGCS SC067 (80ppc + 25ppm) | 44.27 | 44.27 |
| UK NGCS SC068 (399ppc + 139ppm) | 234.27 | 234.27 |
| UK NGCS SC069 (499ppc + 135ppm) | 227.60 | 227.6 |
| UK NGCS SC070 (550ppc + 275ppm) | 460.93 | 460.93 |
| UK NGCS SC071 (574ppc + 299ppm) | 500.93 | 500.93 |
| UK NGCS SC072 (698ppc + 349ppm) | 584.27 | 584.27 |
| UK NGCS SC073 (250ppm) | 419.27 | 419.27 |
| UK NGCS SC074 (5ppc + 5ppm) | 10.93 | 10.93 |
| UK NGCS SC075 (10ppc + 10ppm) | 19.27 | 19.27 |
| UK NGCS SC076 (40ppc + 40ppm) | 69.27 | 69.27 |
| UK NGCS SC077 (70ppc + 70ppm) | 119.27 | 119.27 |
| UK NGCS SC078 (150ppc + 150ppm) | 252.60 | 252.6 |
| UK NGCS SC079 (200ppc + 200ppm) | 335.93 | 335.93 |
| UK NGCS SC080 (445ppc + 257ppm) | 430.93 | 430.93 |
| UK NGCS SC081 (18ppm) | 32.60 | 32.6 |
| UK NGCS SC082 (22ppm) | 39.27 | 39.27 |
| UK NGCS SC083 (350ppm) | 585.93 | 585.93 |
| UK NGCS SC084 (250ppc + 75ppm) | 127.60 | 127.6 |
| UK NGCS SC085 (260ppc + 99ppm) | 167.60 | 167.6 |
| UK NGCS SC086 (275ppc + 78ppm) | 132.60 | 132.6 |
| UK NGCS SC087 (898ppc + 449ppm) | 750.93 | 750.93 |
| UK NGCS SC088 (998ppc + 499ppm) | 834.27 | 834.27 |
| UK NGCS SC091 (1598ppc + 799ppm) | 1334.27 | 1334.27 |
| UK NGCS SC092 (7ppc +7ppm) | 14.27 | 14.27 |
| UK NGCS SC093 (13ppc + 13ppm) | 24.27 | 24.27 |
| UK NGCS SC094 (80ppc +80ppm) | 135.93 | 135.93 |
| UK NGCS SC095 (100ppc + 100ppm) | 169.27 | 169.27 |
| UK NGCS SC096 (300ppc+ 300ppm) | 502.60 | 502.6 |
| UK NGCS SC097 (360ppc + 50ppm) | 85.93 | 85.93 |
| UK NGCS SC098 (360ppc + 150ppm) | 252.60 | 252.6 |
| UK NGCS SC099 (360ppc + 200ppm) | 335.93 | 335.93 |
| UK NGCS SC100 (360ppc + 360ppm) | 602.60 | 602.6 |
| UK Timeline | 2.58 | 1.78 |
| Ukraine | 29.22 | 29.22 |
| Ukraine Mobile | 61.90 | 61.9 |
| Uruguay | 13.56 | 13.56 |
| Uruguay Mobile | 52.20 | 52.2 |
| USA | 0.70 | 0.7 |
| USA Hawaii | 0.74 | 0.74 |
| US Virgin Islands | 3.72 | 3.72 |
| Uzbekistan | 10.16 | 10.16 |
| Uzbekistan Mobile | 10.46 | 10.46 |
| Vanuatu | 152.32 | 152.32 |
| Venezuela | 8.12 | 8.12 |
| Venezuela Mobile | 20.76 | 20.76 |
| Vietnam | 18.44 | 18.44 |
| Wallis & Futuna | 102.54 | 102.54 |
| Western Samoa | 154.16 | 154.16 |
| Yemen | 36.60 | 36.6 |
| Yemen Mobile | 37.24 | 37.24 |
| Zambia | 94.28 | 94.28 |
| Zambia Mobile | 119.30 | 119.3 |
| Zimbabwe | 65.38 | 65.38 |
| Zimbabwe Mobile | 108.08 | 108.08 |