I have found the team at HTL to be friendly and professional throughout our entire relationship. Their ability to work alongside our internal IT support team has been a great asset.
Serviced Cloud Solutions
Cloud Storage and Backup Services for Businesses in the UK
Imagine a world where you don't have to worry about servers, a world where IT support costs are fixed and where you can access all your IT systems work from anywhere with any computer. A cloud solution from HTL provides all this and with little or no capital cost required to get going!
Our cloud systems are hosted in the very heart of the UK internet, London Docklands. The systems have completely redundant power with backup diesel generators, 100s of gigabits of bandwidth and a service level of 99.99%.
Unlike many cloud systems, HTL's system provides you with the standard Windows Explorer Interface you are already used to, so staff can get up and running almost instantly in a familiar environment.
Our online cloud solutions enable financial services businesses to treat IT as a utility service. This enables your team to be more productive, providing greater reliability through reducing outages where computer problems may disrupt workflow.
Call Us Today
0207 093 6000
Cloud Solutions for small and medium businesses
Our Hosted Cloud Services promote productivity, reliability and flexibility for businesses.
Eliminate on site servers and put all your business productivity and communication applications in the cloud on servers in our data centres. Simply provide laptops, PCs or tablets and leave the rest to us. Build your package, or choose one of ours. Simple monthly, per user pricing, no setup fees.
Never let your client and confidential data leave your estate with a Private Cloud Platform. Our consulting and engineering expertise develop the perfect solutions for FCA regulated companies required to keep data in their own offices, or on their own equipment in data centres.
Ahsay Online Backup & Veeam Disaster Recovery are our world-class solutions for ensuring reliable trouble-free backup and recovery. The capability to return a single server or an entire site to operation in minutes with a secure and reliable cloud solution is invaluable to London's financial businesses.
VoIP leverages the power and flexibility of the internet to provide perfect quality voice calls using the same web connection as your data systems. Whether it's a small private phone system for 5 people such as Avaya IP Office or the need for a switchboard service for a SME business using a Hosted PBX with Cisco handsets, we have it covered with our VoIP solutions.
Cloud Solutions for Industry Sectors
Our Cloud Services
At home or on the road
No worries - you can access the HTL Cloud service from any Windows PC, and work just as if you are in the office.
In the office
All you need are the PCs, Printers and the Internet Connection. If the power drops in the office – send your team home and they can work from home!
Specialist software?
Where other cloud systems fail, HTL's kicks in. We have extensive experience in enterprise cloud systems & more often than not can work out someway of getting your system migrated to cloud. Recent examples include accountancy systems like Sage or Quickbooks &Databases including recruitment or CRM systems.
Change user quantity
Modify user quantity with just 30 days notice. No need to buy loads of Microsoft Licences that you do not often use.
Free Demo
We have a trial system available for instant access for you to test, so why not give it a go today?
---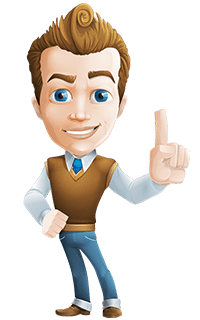 Fix your IT support Costs, remove your servers & telephone systems & work from Anywhere. In the Internet age the cloud saves you big bucks!