From the very first call, dealing with a friendly member from the IT support team at HTL has made solving any IT issues we have an enjoyable experience.
International Security & Risk Management Recruitment Firm Upgrades to a Powerhouse Cloud Solution
Overview
Acumin is an international Information Security and Risk Management recruitment and executive search firm. Their head office in Canary Wharf houses a team of specialists.
Problem
"As we specialise in Security and Risk Management, it was essential that any system we choose for our IT would be robust and secure. I am only too aware of the benefits of cloud computing, but was ultimately looking for a system that inspired me with confidence." said Chris Batten, Managing Director.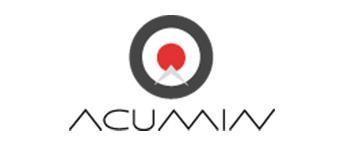 I'm very pleased with the end result. I'd recommend Serviced Cloud to any business looking to make the most of their IT Budgets.
Chris Batten — Managing Director
Solution
Like most businesses Acumin had the need to access Files and Folders and work from anywhere, and make use of the all the benefits of a Microsoft Exchange email system. The bulk of the Serviced Cloud system did exactly what the client needed, but we had to make a few tweaks to ensure it met the exact requirements.
The business already used Mimecast for Email Security and it was vital that they continued to use Mimecast. Mimecast is a industry leading email security product, and its no wonder that a company like Acumin choose to use it. Serviced Cloud fully integrates with Mimecast and so it was no problem for the team to migrate the system.
The biggest challenge on this project was the full installation of Microdec's Profile recruitment database system. Installing Profile in the cloud raised some challenges. The system runs on the Sybase SQL database. Although not uncommon, an implementation of Sybase in the cloud raises its own unique problems. However we worked along side Microdec's own engineers to ensure a smooth and satisfactory migration.
---
Conclusion
"There were a few teething issues after we went live" says Raphael Kappos, Serviced Cloud project lead, "but overall the migration went smoothly. The whole migration was done for free including the database, there was minimal downtime and the overall schedule was nearly perfect"
"I'm very pleased with the end result" concluded Chris "My team can work from anywhere, and the hassle and management of in house IT systems has been drastically reduced. I'd recommend Serviced Cloud to any business looking to make the most of their IT Budgets."