Response times are fast and efficient which helps us to solve any issues as soon as possible and to carry on with business as usual
HTL's recommended solution was backed by their reliable IT support team throughout the entire migration process, which made us feel in control of the situation at all times
From the very first call, dealing with a friendly member from the IT support team at HTL has made solving any IT issues we have an enjoyable experience.
Our experience with HTL and their IT support team has been fantastic. Contacting them with any IT problems we have is so convenient and all issues are solved quickly.
I have found the team at HTL to be friendly and professional throughout our entire relationship. Their ability to work alongside our internal IT support team has been a great asset.
Custom cloud solution tailored for well known non-profit organisation
Overview
Apax is a non-profit organisation based in South East London. They provide supported and housing to vulnerable individuals. Apax are renown for the on the level of service they offer to their clients, and as such are a popular and expanding organisation.
Problem
The organisation keeps up to date with modern technology and during a regular review decided to look outside the traditional client server setup.
The organisation operates over multiple offices in different locations. As such implementing a computer system that allows them to work from anywhere was critical. Predicting costs as the company grew was also essential.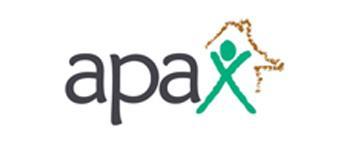 I like the fact I only pay for users I have each month, and that I can now work from anywhere.
Anousha Vahdaty — Director
Solution
HTL Support was able to tailor a solution to the needs of Apax. The company used Sage as well as some specific Time Management databases. In order to bring the hardware up to date Apax rolled out Wyse T10 Thin Clients to all their staff reducing the costs of hardware and making it considerably more cost effective to add more users when required.
---
Conclusion
Despite a few challenges during the migration ultimately we have ended up with a system that suits our needs well. I like the fact I only pay for users I have each month, and that I can now work from anywhere. My team can get on with their work without worrying about computer issues.