I have found the team at HTL to be friendly and professional throughout our entire relationship. Their ability to work alongside our internal IT support team has been a great asset.
Answering the Call for Resilient Network Design and High Level Support for Dictate IT
Overview
Dictate IT is the leading supplier of medical dictation services to the UK health sector. The solution enables clinicians to dictate memos which are uploaded as digital files. The system then transcribes each file and through a clearly defined workflow which assures transcription quality, clinical accuracy and patient confidentiality.
The solution delivers word processed content back to the originating NHS trust or medical practice, from where it is distributed as required. The technology provides outstanding improvements in efficiency as well as allowing medical secretaries to adopt roles as pathway navigators to help patients achieve better care outcomes. Headquartered in St John's Wood, London, the business employees a UK team of 45.
Problem
Dictate IT initially commissioned an Avaya VoIP (Voice over IP) system from HTL Support to address its telephony requirements. Further success with projects to move office and consolidate its UK data centre provisioning led Managing Director Mark Miller and IT Manager Greg Cardiff to share the view: "HTL Support was the right IT partner to help us take the business forward. The ultimate aim was to achieve a more robust and resilient hosting model."
Greg Cardiff continues: "The solution needed to support our existing accreditation and certification to the ISO 270001 IT security standard. All other security and compliance dependencies flow from this including annual submissions under the NHS Information Governance Toolkit and connection to the secure N3 network which enables us to seamlessly provide services across 30 NHS trusts."
Technical Details
Network design and implementation of virtualised cloud platforms delivering dictation services to 45,000 registered NHS users
ISO 270001 compliance supports NHS Information Governance and connectivity to NHS secure N3 network
Hosted desktop thin client solution replaces PCs and simplifies network and security management for internal employees
Avaya VoIP telephony solution leverages cloud for cost and flexibility benefits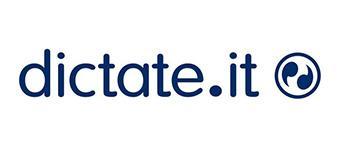 As trusted providers of services to the NHS both our production and internal IT systems have to be extremely robust and secure. The team at HTL Support have made an excellent addition to our own internal team, and we enjoy working alongside them. We can be proud of the result - a world class network with ISO27001 certification.
Greg Cardiff— Head of IT
Solution
"We needed to define a new architecture for our physical and virtual infrastructure. HTL Support worked with us to assess where we were and understand where we wanted to be. It then designed the solution to enable us to bridge the gap. This included deployment, configuration and ongoing high level support of the solution," says Greg Cardiff.
He continues: "The cloud platforms use Microsoft virtualisation technology to support the customer solution for around 45,000 registered users as well as the desktop computing requirements of our internal team. HTL Support provides the high level expertise to back up the mid-level skills of the in-house IT team. The contract allows us to access the high level skills we require when we need them by providing an appropriate number of hours per month for support, maintenance and troubleshooting."
---
Conclusion
Greg Cardiff says, "Over the first 12 months we experienced server outages, but the support was there when we needed it. We have standardised our data centre provisioning and now have much greater infrastructure resilience, with a much improved recovery point time of 30 seconds if a server fails. This translates as better quality of service to our healthcare customers."
"Thin clients are more reliable than PCs on users' desks, maximising productivity. It also centralises network and security management," says Greg Cardiff. This provides a 'Chinese Wall' like capability, minimising data security risks and protecting confidential information.
"The ability to access higher levels of expertise enables more efficient running of the business. Fundamentally we don't need to hire full time, high level expertise to support our infrastructure. Our partnership with HTL Support gives us access to the range of skills and expertise we need at a cost that that makes sense and adds true value to our business," Greg Cardiff says.