HTL's recommended solution was backed by their reliable IT support team throughout the entire migration process, which made us feel in control of the situation at all times
Serviced Cloud fixed complicated IT System of INC Group
Overview
INC Group, are based in Greenwich and operate a series of successful bars and restaurants throughout London
Problem
With a Geographically dispersed workforce traditional IT struggled to cope. Old Servers, multiple phone systems and Virtual Private Networks were expensive to maintain and complicated to use.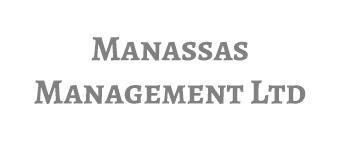 When I came across the Serviced Cloud system, I thought it was too good to be true, but after some concrete testing I felt certain that it was a product that would work well for us
Audrey McCracken
Solution
Old PCs were reused to save money, and reinstalled with Windows 7. Their special configurations meant that they could only be used to access the cloud systems. A myriad of OEM Microsoft Office Licences of from Office 97 through to Office 2010 could be disposed of and the client upgraded and standardised to Office 2010 throughout the business.
As heavy Blackberry users, the new system allowed all their Blackberries to use the Blackberry Enterprise Server and provide real time synchronisation of Email, Calendar and Contacts to their phones.
All files and folders can now easily be accessed from any bar or restaurant allowing easy document sharing between sites.
Sage is accessible by the accounts team from any location, and Open Table was Integrated. INC Group had some unique requirements, which were factored into the cloud solution. Their Avaya IP Office Phone System was added to cloud, by moving it to our datacentre. A simple transfer from BT ISDN 30 to SIP trunks allowed the phone system to be hosted centrally. IP Handsets in each premises link to the phone system and its Voicemail Server hosted in the cloud. Now all sites enjoy the use of a centrally hosted phone system.
The Group also use a Rendezvous Events Management System, powered by SQL Server. This also needed to be moved to the cloud.
---
Conclusion
Now the Group's 100+ staff in all locations can enjoy effortless computing, and communications without the need to maintain costly server infrastructure.
This is a perfect example of how a Serviced Cloud System can benefit geographically dispersed organisations.