Response times are fast and efficient which helps us to solve any issues as soon as possible and to carry on with business as usual
HTL's recommended solution was backed by their reliable IT support team throughout the entire migration process, which made us feel in control of the situation at all times
From the very first call, dealing with a friendly member from the IT support team at HTL has made solving any IT issues we have an enjoyable experience.
Our experience with HTL and their IT support team has been fantastic. Contacting them with any IT problems we have is so convenient and all issues are solved quickly.
I have found the team at HTL to be friendly and professional throughout our entire relationship. Their ability to work alongside our internal IT support team has been a great asset.
Serviced Cloud helped Scancoming UK to simplify their systems and fix their IT Budget
Overview
Scancoming UK Ltd is a market leading destination management company, with extensive local knowledge, expertise and resource, specialising in the design and implementation of events, activities, tours, transportation and program logistics for visitors to the UK. They specialise in the Nordic and Scandinavian markets. Their strategy was to take advantage of an upcoming office move to modernise their computer systems.
Problem
"I had grown weary of continually upgrading our computer systems, with what felt like more of the same. The cost was relentless and it was taking up a lot of my time. I was looking for something that could take away my concerns, simplify the systems and fix my IT budget. When I came across the Serviced Cloud system, I thought it was too good to be true, but after some concrete testing I felt certain that it was a product that would work well for us."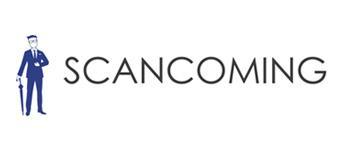 Most of all I like the can-do attitude of this business, and feel reassured that I have found a solid business partner to work with going forward.
Jason Currie-Smith— Managing Director
Solution
Thin Clients work well with the Serviced Cloud system. A simple change on a router ensures that the desktops and login process is branded with the company's graphics and that the system can automatically connect to the cloud. In the event of a system failure the unit can be replaced very cheaply. The power consumption of a Thin Client is approximately 20% of that of a normal PC.
HTL Support Engineers managed a system migration which took place on the same weekend as the office move. All email data, and files and folders were moved to the new system over the course of the weekend. The Industry leading Tourplan Database utilised by Scancoming was moved from the old SQL server to the new one in the cloud. All users had their smart phones updated.
---
Conclusion
The transition went well. My staff had quite a few questions in the first week, small things, but important things. I was impressed that the guys at HTL Support were able to handle them quickly and keep my team happy. It's very important when managing a move like this to get the staff on board and I felt like we managed to achieve this.
Overall, I'm very happy with the system. I like the speed at which it starts up. I like the customisation to our branding. I like the price, and the fact I can now predict my costs.
Most of all I like the can-do attitude of this business, and feel reassured that I have found a solid business partner to work with going forward.