Response times are fast and efficient which helps us to solve any issues as soon as possible and to carry on with business as usual
HTL's recommended solution was backed by their reliable IT support team throughout the entire migration process, which made us feel in control of the situation at all times
The team at HTL managed to personalise and deliver a solution that allowed us to migrate with minimum downtime and disruption.
From the very first call, dealing with a friendly member from the IT support team at HTL has made solving any IT issues we have an enjoyable experience.
Our experience with HTL and their IT support team has been fantastic. Contacting them with any IT problems we have is so convenient and all issues are solved quickly.
I have found the team at HTL to be friendly and professional throughout our entire relationship. Their ability to work alongside our internal IT support team has been a great asset.
SDSL, ADSL, Fibre Broadband & Internet Connections
HTL online offers an Internet connection solution for every business. These are the 7 most common. A rule of thumb – buy as much as you can afford! If you you'd like to know more then give us a call or if you have the time and inclination … click on the service for more information.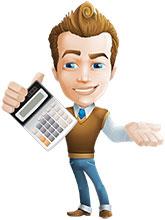 Order two connections & use the cheaper one as backup. The backup connection may not operate at optimum speed, but at least you can get your email!
Call Us Today
0207 093 6000