Response times are fast and efficient which helps us to solve any issues as soon as possible and to carry on with business as usual
HTL's recommended solution was backed by their reliable IT support team throughout the entire migration process, which made us feel in control of the situation at all times
The team at HTL managed to personalise and deliver a solution that allowed us to migrate with minimum downtime and disruption.
From the very first call, dealing with a friendly member from the IT support team at HTL has made solving any IT issues we have an enjoyable experience.
Our experience with HTL and their IT support team has been fantastic. Contacting them with any IT problems we have is so convenient and all issues are solved quickly.
I have found the team at HTL to be friendly and professional throughout our entire relationship. Their ability to work alongside our internal IT support team has been a great asset.
Business VOIP Systems & Solutions
Any business operating in the modern era needs to consider the cost savings of sending their calls over the Internet. Typically we refer to this technology as VoIP or Voice over Internet Protocol.
Traditional phone systems (PBX) are connected using ISDN. ISDN is expensive compared to modern VoIP solutions.
Moving to a business VoIP solution with HTL is easier that you think. You can expect savings of around 50% on your traditional phone bill and you can keep your number!
Call Us Today
0207 093 6000
Option 1
Use your current phone system
Don't do anything! We take care of it all, and its often completely free to setup and switch. We have the technology that can connect your existing phone system to VoIP. Even when your supplier says it won't support it, 9 times in 10, our VoIP gateways can make it happen. You will be surprised at how easy it is to save money with VoIP.
Option 2
Rent a handset on Serviced Cloud
Great for small and medium businesses. Why make the capital investment in your own phone system if you don't need to. From as little as £5 per user per month **, you can have your handset connected to our virtual phone system. It does everything your current phone system can do and more.
All you need is a VoIP handset and an Internet Connection. VoIP Handsets can cost as little as £30 ** but if you want to save more money, simply use the softphone. A softphone is a small bit of software that runs on your PC. It is completely free of charge, all you need it a PC headset (around £12 **) and an Internet connection.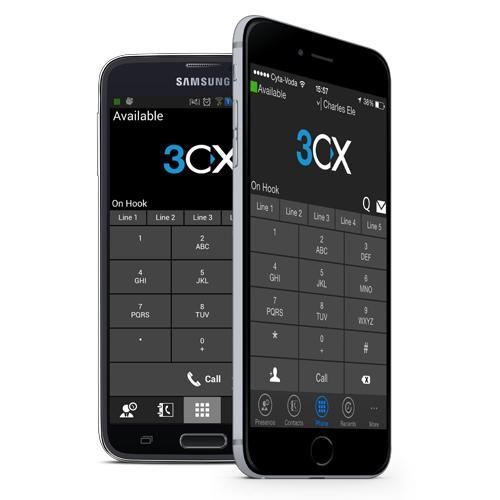 3CX SoftPhone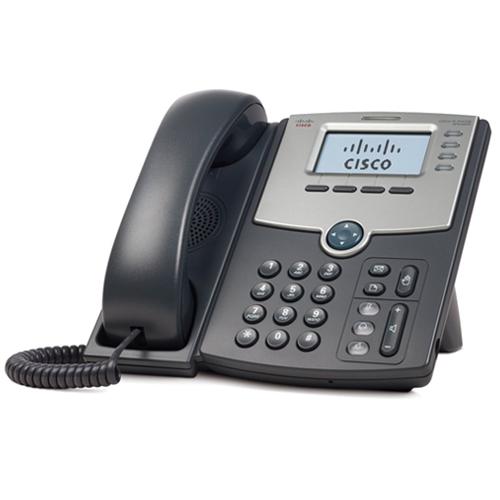 Cisco Small Business SPA 504G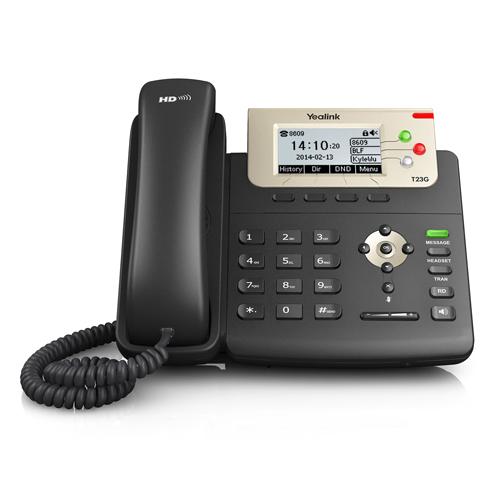 Yealink T26P
If you use this solution alongside our Serviced Cloud offering, you will be amazed how your entire office technology can be powered efficiently without having to buy your own phone system of your own servers. Five years ago clouded solutions simply weren't possible, today it's the norm for forward thinking companies.
---
Main features of a cloud phone system
Android or iPhone App
Use your office phone on your smart phone!
Call Forward
Be sure not to miss important calls. Your phone calls can be automatically forwarded calls to another extension or to your mobile.
Call Pickup
Call pickup gives you the ability to pick up calls ringing at other extensions.
Call Parking
Calls can be parked, and picked up from another handset
Call Transfers
Calls can be transferred between system extensions or to any public phone numbers.
Voicemail
As you would expect but messages can be forwarded by email if required.
Hunt Groups
Allocate calls to your staff on a longest idle, round robin, sequential, random or top down basis.
Ring All
When an extension is called, this triggers other extensions to ring. The first extension answering the call gets the connection.
Conference centre
Fully featured conference bridge allows you to set up conference calls with your clients.
Auto Attendant
Create voice menus with multiple options and actions.
Call Queues
Call queues can answer multiple calls and distribute them to agents.
Call Reporting
Detailed reporting system
Outlook Integration
Integration with Microsoft Outlook provides the user with click to call and screen pop of contact details
Option 3
Buy a new VoIP Phone System
We never want you to spend money unnecessarily, but some businesses, like those in the financial sector may need a exceptionally high level of security on their telecoms network, or large(r) companies looking for specific features and management control.
HTL supply 3 phone Systems Avaya IP Office, 3CX and Microsoft Lync. We'd be happy to discuss your options.