Response times are fast and efficient which helps us to solve any issues as soon as possible and to carry on with business as usual
HTL's recommended solution was backed by their reliable IT support team throughout the entire migration process, which made us feel in control of the situation at all times
The team at HTL managed to personalise and deliver a solution that allowed us to migrate with minimum downtime and disruption.
From the very first call, dealing with a friendly member from the IT support team at HTL has made solving any IT issues we have an enjoyable experience.
Our experience with HTL and their IT support team has been fantastic. Contacting them with any IT problems we have is so convenient and all issues are solved quickly.
I have found the team at HTL to be friendly and professional throughout our entire relationship. Their ability to work alongside our internal IT support team has been a great asset.
Cloud Services – Cloud Backup and Storage Services
Imagine a world where you don't have to worry about servers, a world where IT support costs are fixed and where you can access all your IT systems work from anywhere with any computer. A cloud solution from HTL provides all this and with little or no capital cost required to get going!
Our cloud systems are hosted in the very heart of the UK internet, London Docklands. The systems have completely redundant power with backup diesel generators, 100s of gigabits of bandwidth and a service level of 99.99%.
Unlike many cloud systems, HTL's system provides you with the standard Windows Explorer Interface you are already used to, so staff can get up and running almost instantly in a familiar environment.
Call Us Today
0207 093 6000
What's Included?
Cloud Storage
Free Ongoing Support
Custom Database Hosting
Trend Micro Anti Virus
Domain Name & DNS
Minimum of 5 Users
Phone System
Microsoft Office 2016
Employee Stats
Website Hosting
Free Set Up & Data Migration
Exchange 2016 Email Server
Secure London Tier 3 Data Centre
99% SLA
Our Cloud Services
We are a proud reseller of

At home or on the road
No worries - you can access the HTL Cloud service from any Windows PC, and work just as if you are in the office.
In the office
All you need are the PCs, Printers and the Internet Connection. If the power drops in the office – send your team home and they can work from home!
Specialist software?
Where other cloud systems fail, HTL's kicks in. We have extensive experience in enterprise cloud systems & more often than not can work out someway of getting your system migrated to cloud. Recent examples include accountancy systems like Sage or Quickbooks &Databases including recruitment or CRM systems.
Change user quantity
Modify user quantity with just 30 days notice. No need to buy loads of Microsoft Licences that you do not often use.
Free Demo
We have a trial system available for instant access for you to test, so why not give it a go today?
---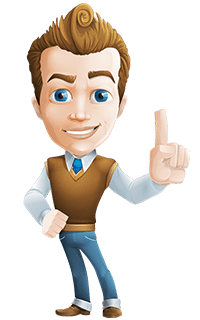 Fix your IT support Costs, remove your servers & telephone systems & work from Anywhere. In the Internet age the cloud saves you big bucks!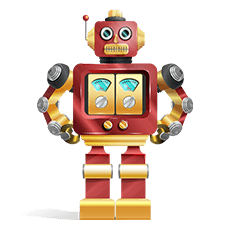 Rob the Robot's Techie Tips