Response times are fast and efficient which helps us to solve any issues as soon as possible and to carry on with business as usual
HTL's recommended solution was backed by their reliable IT support team throughout the entire migration process, which made us feel in control of the situation at all times
The team at HTL managed to personalise and deliver a solution that allowed us to migrate with minimum downtime and disruption.
From the very first call, dealing with a friendly member from the IT support team at HTL has made solving any IT issues we have an enjoyable experience.
Our experience with HTL and their IT support team has been fantastic. Contacting them with any IT problems we have is so convenient and all issues are solved quickly.
I have found the team at HTL to be friendly and professional throughout our entire relationship. Their ability to work alongside our internal IT support team has been a great asset.
Online Storage – Cloud Backup Services
Windows Server
Microsoft SQL Server
Microsoft Exchange Server
Virtual Environments (Hyper V, VM Ware)
Open File Technology
Multiple Versions Retained
Fully Automated & Highly Secure
No Capital Outlay – Pay only for the data you use.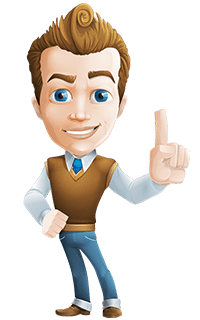 Take the hassle out of backups. Stop swapping out tapes every day and leave your server to backup to the cloud.
Call Us Today
0207 093 6000
Our Online Backup Service using Asigra
The majority of our clients still use tape or disk backup. There is no problem with this. Backup software makes copies of all the company's data to disk or to tape each night, and the next day the disk or tape can be removed and taken off site.
The inherent problem is often down to who takes the tapes, did they remember to bring them back in, when the tapes are off site are they secure?
When restoring from tape it can take a long time to find the right tape and read the data from it, disk based backups are faster, but still fiddly.
Of course there are solutions to all these problems and some clients will find that normal backups will suit their requirements for a long time to come.
However for many, the hassle is just not worth it. HTL provide an online backup system that can take multiple copies of data into the cloud. It runs overnight making use of your bandwidth when no one is in the office. Data is replicated to our datacentre in Wapping, where it is kept securely.
Restoring data is fast. Even if the worst case scenario happened and you lost all your servers in some kind of catastrophe, the datacentre copy will always be there and we can quickly restore the data to new servers.
Disaster Recovery Planning and IT Service Continuity
Our system is powered by