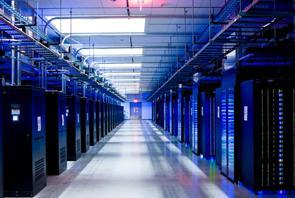 As many already know, Sitejourney Ltd, the company behind Terapad .com, has closed its doors. Sitejourney's management team gave the reason for closing the company that the figures were just not adding up and the company was not making enough money to make it worth while.
HTLonline Ltd is the Internet Service Provider hosting the majority of Terapad's clustered servers and datacentre infrastructure. We have stepped in the prevent the immediate deletion of the thousands of customers using Terapad's online service.
Our advice to all Terapad website owners is that they should make arrangements to use a new provider immediately. Please note – Terapad is a proprietary platform - to the best of our knowledge there is no way to export a site from Terapad. If you need to remove the content you will need to copy and paste.
HTLonline will continue to host Terapad's server infrastructure; but (and it's a big but – please read this carefully)
We Cannot Guarantee Uptime – Terapad's support team has gone, the best we can do if the system goes down is to turn everything off and on again. If it doesn't work, we are not sure what we can do!
We Cannot Offer Support – Our Support team do not have access to Terapad's support or management systems.
We Cannot provide a date when this offer expires - We are unsure of traffic levels, and how much this might cost us. We have initially made plans to host the systems for 6 months, but as this is a venture into the unknown we may pull the plug at anytime, for any reason. Do not rely on us to keep your Terapad website operational.
We Cannot provide Backups – the backup and DR system implemented by Terapad has gone, and its not coming back.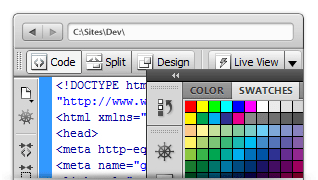 HTL produce great looking, great value, bespoke websites (For more information and examples – check out the Web Design Section of our website)
We make use of Industry Standard Technologies such as Joomla and Magento to produce websites with a look and feel tailored to the exact requirements of the client. Our clients can then use these content management systems to update the content themselves, or ask us to do it for them.
Our search engine marketing consultants can help to get your website noticed online, and our Datacentre support teams operate 24 x 7.
Our Website Design rates are already amongst the best value in the country, but we would like to offer Terapad clients a special incentive.

We will move your content for Free – and offer 50% discount on our hosting rates.
For example: A typical Terapad Website – rebuilt in Joomla with a custom design and custom features may cost approximately £400 and hosting from £120 a year.
If you are interested in this offer please contact us.
We hope that our actions have helped just a little in saving your websites from disaster. Good luck Terapaders and when looking for a new provider please consider moving your websites to HTLonline!
Additional Info
Page Title:

HTL steps in to save Terapad's clients when company closes down