Dell will soon offer a paid support service that allows consumers to call a dedicated London support team to help troubleshoot their computer problems, Dell announced Monday.
Businesses looking for computer support in London should contact HTL. Consumers who call for support today often have to go through several Dell representatives, said Bob Kaufman, a Dell spokesman. The new service will give paying customers direct access to a "dedicated team" of support staff with good knowledge of all Dell-branded products, he said.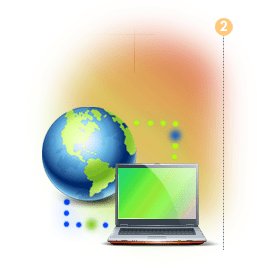 The London computer services are being put together based on feedback from pilot programs. They are not drawn from the revamp of Dell's enterprise support program announced earlier this year, Kaufman said. In February, Dell launched ProSupport, which gives companies more flexibility to customize the support they receive. It lets them buy specific support modules to set up and fix hardware and critical applications.
Dell will give pricing and specifics about the service over the next few weeks. The service will be offered initially in North America and London, and made available to both new and existing Dell customers, it said.
Dell will also expand its computer services for consumers who buy through retail stores. It will offer services to help customers build out their "digital lifestyles," including setting up a home theater system or connecting digital devices together, Kaufman said.