With the emergence of tables and smartphones these days, the requirement and need for mobile web browsing has multiplied. Few years ago, nobody cares if your website is mobile ready. However, as tech giants give birth to new gadgets yearly, it is quite important to keep up with the trend. Why? The answer is fairly simple; almost everybody owns a smartphone!
People from the web design industry can attest how difficult it is to battle in the mobile world. Imagine yourself packing clothes for a four-month vacation in one small suitcase. Tricky isn't it? Similar to mobile browsing, it is quite difficult to please your audience. A number of things are to be considered such as the screen size of the gadget, supported scripts, speed of the device, etc.
Joomla, as one of the major CMS (Content Management System) in the industry, released a mobile ready platform both for the visitors and the administrators. The newest member of the family took a big overhaul from the previous versions with positive results. It is faster, clearer and definitely better.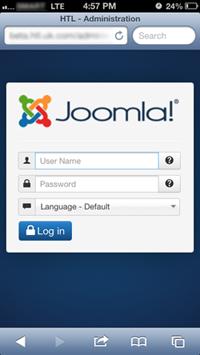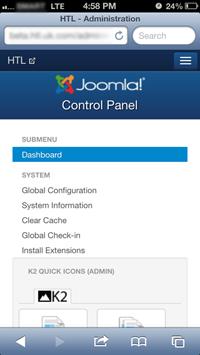 One of the noticeable improvements is the simple three step installation process. Your next Joomla site will be online in minutes (see technical requirements here). The support and use of bootstrap framework will definitely make life easier. Readymade css codes can be called from time to time whenever you need it. Pre-installed template themes such as Pro and Beez 3 are ready to be used if you can't make one.
If you would like to convert your existing template design to Joomla 3, there is no guarantee that it would work. The success would depend on how your template from 1.6, 1.7 and 2.5 was designed. This statement remains true with extensions.
During your template conversion to Joomla 3, make sure to use the codes included in Bootstrap. This will ensure that your template is mobile ready. If you would like to learn more about bootstrap, you can read more about it here.  
Once you are done converting your template, you do not need to worry how it looks like on mobile phones or tablets. Your design will automatically fit on every screen. Everything will be taken care of Bootstrap scripts. If you are not sure if you've done it properly, check how it looks like on a smartphone or a tablet. You will know the answers right away. :)