It's the month of Moustache!
November first marks the beginning of Movember (Moustache + November = Movember) –A month-long yearly campaign to raise awareness of prostate cancer. During Movember, participants are challenged to grow their MOs for the whole month of November.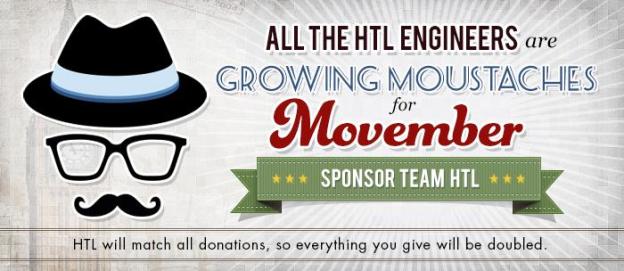 The Rules
Resist the urge of shaving for the whole month of November
In the morning of November 1st, Mo Bros should shave all together
Embrace the new look :)

Team HTL: To Change the Face of Men's Health
Manned with four noble Mo Bros led by Justin Dean as the team captain, the team bravely commits themselves to get rid of their shavers and devise a fundraising goal.
The Team's Motivation: "It's for a good cause! Whatever we raise, the company will double! So get donating. "
To donate, visit the Donate to Team directly or visit the Official Team Page in Movember.
Let's support the HTL team in their journey for a No-Shave November!