This article is from http://www.traveldailynews.com/pages/show_page/39526
by This email address is being protected from spambots. You need JavaScript enabled to view it. - Wednesday, October 20, 2010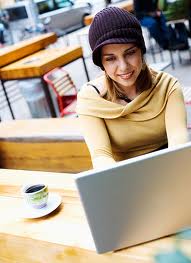 Availability of free Wi-Fi does influence venue choice. According to In-Stat's new Wi-Fi Hotspot research, nearly two-thirds of respondents indicated that free Wi-Fi influences their choice of venue. An additional 31% indicated that free access may influence their choice, and just 5% said that it would have no influence over venue choice.
"Our research shows that while revenue may not always be directly gleaned from the hotspot offering, free Wi-Fi has a significant value in bringing customers to a venue,"says Amy Cravens, Market Analyst. "It's no wonder then that over 150 thousand cafe/retail venues have now deployed Wi-Fi hotspots, although not all of these are free. That's in addition to the tens of thousands of travel-related installations (hotels, airports, in-flight) worldwide."
Some of the research findings include:
Worldwide annual hotspot connects, or sessions, will reach over 2 billion by the end of 2010 with annual hotspot connects anticipated to grow to over 11 billion by 2014.
Asia/Pacific will have about one quarter of the worldwide hotspot venues over the forecast period.
By 2012, handhelds are anticipated to account for half of hotspot connects.
The total worldwide hotspot market size will swell to 319,200 venues by year-end.
Recent In-Stat research, Worldwide Wi-Fi Hotspot Usage Soars, but is Model Sustainable? (#IN1004769WS) examines the worldwide market for public Wi-Fi access in hotspots (airports, cafes/restaurants/bars, convention centers, hotels, retail, marinas, outdoor hospitality and public areas). Included in the research is:
Worldwide market potential, usage, business models and competitive analysis for the hotspot market.
Worldwide venue forecasts segmented by region and type of venue.
Worldwide usage forecasts segmented by business versus consumer, by access device.
Equipment forecasts include a Wi-Fi AP forecast.
All forecasts provide aggregate and annual deployment numbers and are segmented by region and venue type.