This article is from http://thenextweb.com/uk/2010/06/16/why-you-offer-free-wifi-in-the-uk-at-your-own-risk/ Posted on Jun 16th, 2010 by Steve Kennedy
As we reported earlier, Starbucks is keeping tight-lipped about any plans it might have to bring free, 'one click' wifi to the UK. With good reason – free wifi is a minefield here.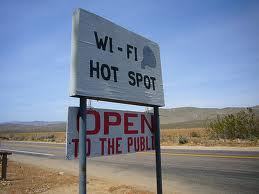 The old Labour Government rushed through the Digital Economy Act which has provisions to protect copyright holders and as part of this introduced the '3 strikes rule' whereby a subscriber of an Internet service could be kicked off after 3 copyright infringements. The legislation is complex and Ofcom were mandated to offer a code of practice for Internet Service Providers (ISPs) on how they were going to enforce various aspects of the Act. They published the code of practice as part of a Consultation.