4 minutes reading time
(794 words)
Top 10 UK Industries That Can Benefit from Big Data

Certain UK industries such as manufacturing, telecommunications, retail, and others who collect large volumes of data, have the potential to reap substantial benefits from Big Data analytics projects. If you really think about it, almost all industries accumulate huge amounts of data. And so it follows that practically all industries can potentially benefit.
We can't feature every single industry here, or at least, in a single post. So, for now, let's just focus on these 10 industries and provide brief examples or ideas on how these industries can take advantage of this relatively new trend:
Manufacturing
Telecommunications
Retail
Retail Banking
Energy and Utilities
Transport and Logistics
Investment Banking
Central/Local Government
Insurance
Healthcare
Here are some sample use cases.
Manufacturing
Manufacturing firms can analyse customer buying behaviours and interests to predict which products are more likely to sell. This can prevent production overruns, a serious issue that restricts cash flow (since the cash is tied up in inventory), because the folks in product design will now have better guidance when they develop a product.
Telecommunications
Telecommunications devices themselves, including phones, collect and generate volumes of data on a daily basis, so they offer many applications for big data. One application is leveraging geographical location data to provide services like geo-advertising and traffic monitoring. The same data can also be combined with cellular tower information to activate mechanisms that prevent network congestion and improve the quality of service.
Retail
A positive in-store experience can greatly influence customer loyalty, and big data can contribute significantly to the creation of that experience. In-store tracking technologies - usually a combination of wifi routers, cameras, passive networks, and mobile apps, now reinforced by wearables and other Internet of Things, can help retailers understand in-store customer journeys and measure the success of their merchandising strategies, to ultimately deliver a pleasurable in-store experience.
Retail Banking
Losses due to unauthorised, fraudulent transactions through payment cards, remote banking and cheques totalled £731.8 million in 2017. Retail banks can mitigate the risk of fraudulent transactions by analysing data from a host of sources, including customer usage patterns, bank account information, geographical location and many others. The results can then be used for fraud detection.
Energy and Utilities
Speaking of Internet of Things or IoT, companies in the energy and utilities industry that have deployed Advanced Metering Infrastructures can use the large amount of data generated by smart utility meters (often multiple times per hour) to detect or predict possible outages, fraudulent activities, or load imbalances.
Transport and Logistics
Another industry that can take advantage of the growth of Internet of Things, and the large volumes of data it produces, is transport and logistics. For example, data from intelligent traffic systems can be integrated with information from on-board vehicle systems to assist drivers and improve safety on the road. This can, in turn, minimise traffic jams caused by vehicular accidents.
Investment Banking
Investment banks process an enormous number of transactions on an hourly basis, and this gives them some of the largest and fastest-growing stockpiles of data of any business. Their treasure trove of information, consisting of trade data, transaction data, and financial market data, among others, provides these organisations with valuable insights into investments, risk profiles, market forecasts, stock-purchasing behaviours, and so on.
Government
The Cambridge Analytica scandal should provide a clear indication of the impact that big data analytics can have on government. While that episode is more closely associated with the darker side of big data, there are actually many positive ways government institutions can use big data to benefit the general public. Applications include urban planning and law enforcement as well as traffic and power distribution.
Insurance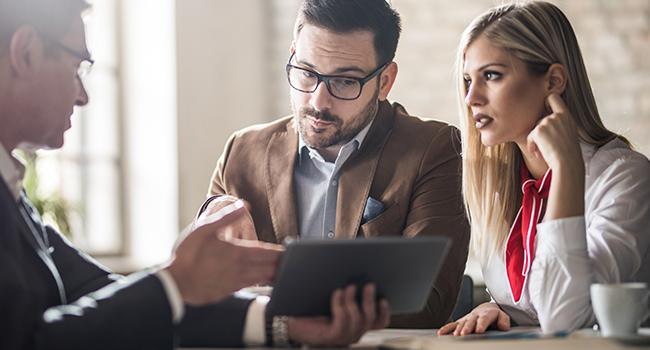 There is a seemingly endless list of use cases for big data and IoT. These two technologies can be integrated with the insurance industry to enhance risk assessment and insurance premium calculation. For example, in car insurance, the stream of data coming from in-vehicle systems can be factored into calculations of risk. Similarly, in life insurance, data from wearables that track user activity can likewise be factored into those calculations (but this time for humans).
Healthcare
UK hospitals are charged with upholding the value-based care principle - a gargantuan challenge, considering that the NHS alone deals with more than 1 million patients every 36 hours. Big Data programs can help hospitals adhere to this paradigm by enabling clinicians to draw valuable insights from patient medical history and physician notes in order to improve treatments and minimise admissions.
These are just a few examples of what Big Data can do for businesses. If you can't find your industry on this list and want to know how big data analytics can help your business, feel free to contact us. We'll be happy to answer your questions.
Related Posts
By accepting you will be accessing a service provided by a third-party external to https://www.htl.london/