4 minutes reading time
(839 words)
How AI is Reshaping VoIP and Unified Communications

Artificial intelligence is slowly but steadily improving many of the technologies we use every day. It's not always all that obvious that artificial intelligence is involved, and to be fair, the definition of AI is fairly broad. However intelligent computing tools are clearly here to stay – and business communications is all the better for it.
AI has broad applications across voice, communications, and productivity
One of the key branches of artificial intelligence is a field called natural language processing (NLP). It's easy to see how the capacity to understand spoken language, and to respond in kind, can have a range of applications in communications – whether it's in a call centre, or as an adjunct service running alongside unified communications.
Furthermore, AI can deliver results across unified communications (UC) by intelligently directing users, by automating tasks and by understanding how individuals use productivity tools. All-in-all AI stands to make humans more efficient and to reduce the hassle factor that still plagues many technological tools.
Top ways AI is steadily reshaping VoIP and UC
AI capabilities are being deployed in various capacities across communications tools. Incrementally, these applications are adding up to a transformation that will completely reshape communications. It's worth looking out for AI-driven improvements in the following areas:
Improved call routing
International and long-distance calls rely on a technique called least-cost routing to minimise the cost of voice calls. Business VoIP depends on low-cost routing to deliver the cost savings for which it is so widely known, and it is in this sphere that artificial intelligence promises to bring further costs savings.
AI can manage call connections and optimise routing for cost. At the same time, AI can also ensure that the best connection is achieved, for top voice quality. This may indeed include optimising for the desired blend of low cost and sufficient connection quality.
Call handling in contact centres
IVRs are still widely used by companies which try to get inbound calls through to the most appropriate person as efficiently as possible. AI doubles up on the existing efficiencies of skill-based routing, making far better decisions when it comes to directing a customer to the right contact person.
AI does this by more deeply analysing the customer request, even relying on speech pattern and mood analysis. Indeed, it's foreseen that AI-powered assistants will eventually be able to autonomously resolve some customer issues.
Video and conference calling
AI tools can assist conferencing by helping participants find an appropriate time to schedule a call. Setting up meetings where multiple people are involved is always time consuming, but productivity tools with intelligent capabilities can automate this scheduling.
Furthermore, AI can help remove the language barrier by automatically translating conversations in real-time, whether it's a voice call or a videoconference. There is also an opportunity for AI to help make meetings more productive, by automatically pulling up information during the call and suggesting related working documents.
Workflows and decision making
Business VoIP is increasingly sophisticated and an integral part of a unified communications solution. In turn, UC is often integrated into productivity packages such as Office 365. AI promises to support productivity by automating the process of looking up information and providing live insights on in-office productivity.
UC solutions could automatically suggest who should be invited to a meeting, for example. AI-driven scheduling could calculate the probability that important participants would be able to attend a meeting and only proceed with a specific date if there is a high degree of likelihood that sufficient numbers of VIPs can attend.
Voice assistants and smart devices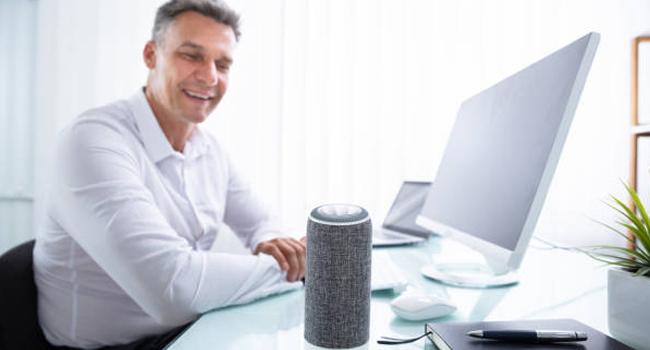 Communications technology has become device agnostic. Users can enjoy Business VoIP on their device of choice and increase access to enterprise-wide data on their personal devices. As we all know, AI has been present on smart devices for some time in the shape of voice assistants.
Even though voice assistants emerged to help users navigate their devices and search the web, voice assistants increasingly tap into other device applications – including productivity and UC software. A voice assistant could retrieve stock data, prices, and delivery timelines on the fly – helping sales reps give quick answers to customers.
Usable chatbots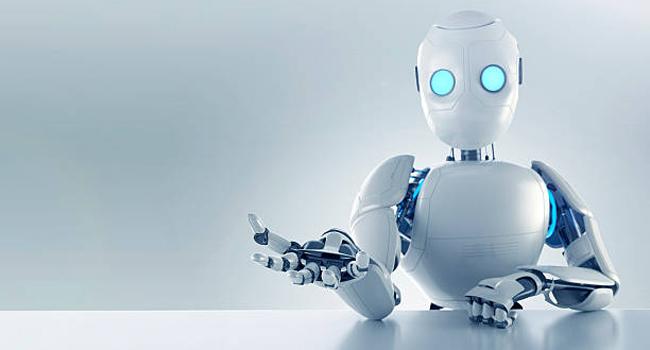 We've all experienced chatbots that, though well-intended, offer little real help. AI-driven chatbots promise to help users automate a far wider range of tasks. Chatbots are particularly useful from a customer service point of view.
Instant messaging is a key part of unified messaging, and chatbots can step in to prequalify requests. Depending on the user's need at the time chatbots can now help customers complete a range of actions without the need for a human agent to intervene.
It's about enhanced computing intelligence
AI is proving an effective tool for countless use cases, and companies risk missing out on technological advancement if they ignore the specific improvements that AI can bring. This includes the improvements AI brings to business communications, including VoIP and unified communications. The reality is that, in aggregate, the step by step impact of AI is reshaping the way business communicates.
Related Posts
By accepting you will be accessing a service provided by a third-party external to https://www.htl.london/