5 minutes reading time
(963 words)
The Growing Demand For Remote Work and How To Meet It When It Comes To Your Organisation

Advances in technology and the mindset shift of today's generation of workers are causing businesses to rethink their approach to employee productivity. Add to that the challenges brought on by the current pandemic and you've got a workplace that is markedly different from what it was years ago. In this post, we discuss how remote work is changing the workplace, and what this means for your company.
Remote Work: What is it and why is it on the rise?
Remote work is a work arrangement approach and a popular trend in the modern workplace that allows employees to perform their tasks and duties without reporting to a central location. Also referred to as telecommuting, work-from-home, or workforce mobility, the concept has gained a lot of traction over the last few years because it caters to the work preferences of the younger generation of workers—the millennials and gen-Zers.
According to a study by the Institute of Leadership and Management, millennials will comprise 50% of the UK workforce by this year (2020). In addition, the Strategy Analytics report Global Mobile Workforce Forecast Update 2016-2022 reports that there will be about 1.85 billion global mobile workers by 2022, up from just 1.45 billion in 2016. These numbers clearly indicate that a dynamic shift in the where and how of working is emerging.
But that's not all. The adoption of remote work also grew exponentially with the onset of the COVID-19 pandemic in March 2020, which had governments and organisations struggling to find the appropriate response. In many countries, weeks, if not months, of lockdown followed, compelling businesses to make huge changes in the working practices of employees in order to ensure their health and well-being.
Business advantages of remote working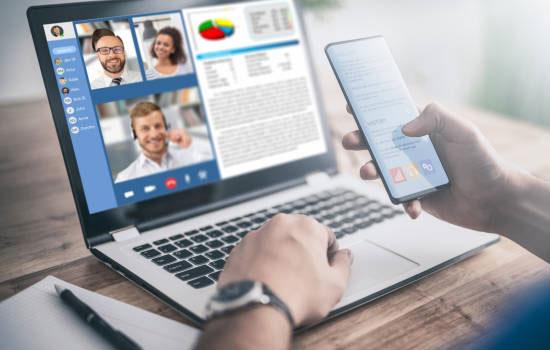 The remote work phenomenon offered numerous benefits to companies, even before the current health crisis. These advantages include:
Increase in employee productivity. Contrary to initial management concerns, employees are found to be more productive when working from home. Several factors were attributed to this such as: zero commute time, less non-work-related interaction with co-workers and employers, and more frequent (but shorter) breaks, leading to better focus when getting back to their work.

Access to a wider pool of talent. An enterprise that allows remote working opens itself to a bigger recruitment pool, with candidates possibly coming from across the globe. Your organisation would no longer be limited to potential hires that are within commuting distance of the office, and can instead, focus on the qualifications and work experience of the applicant.

Improved cost efficiency. A mobile workforce can help you get more mileage out of your budget because you literally don't need to keep (all) the lights on. Granted, you might need the assistance of a remote IT support service to manage your tech solutions, but considering all other reduced costs—utilities, office space rental, janitorial services, etc., you would still come out on top.

Reduced employee turnover. Employees who are able to work remotely were found to be happier and to achieve a more ideal work-life balance. Removing the pressure and physical stress from a daily commute goes a long way in ensuring that they are also healthier and more satisfied in their career choices. As a result, they tend to stay longer in the organisation.
Implementing an effective remote work strategy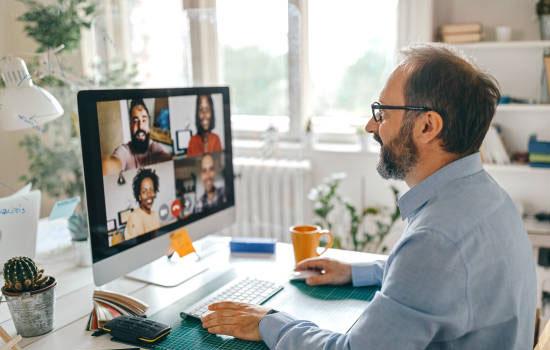 The rising demand for telecommuting would not be possible if not for the plethora of technology tools and solutions that support workforce mobility. Companies can take certain steps to support WFH employees so that they can work efficiently and with ease.
Equip employees with the right tools and apps. Remote workers can only do their tasks effectively if they have the appropriate tools on hand. Aside from the requisite laptops and smartphones, your employees would also need collaboration and communication apps, as well as access to legacy applications or line-of-business (LOB) software usually only available in the workplace.

Ensure security of devices. Security is one of the biggest challenges of remote work because employees need to access corporate data through devices that could get hacked or lost. One way to strengthen security is to use a mobile device management (MDM) system that enables a remote IT support team to manage, monitor, and secure employees' mobile devices. Alternatively, your company can also utilise a virtual desktop infrastructure (VDI) solution which hosts virtual desktops and applications in a central location (like the company's data centre), and then delivers these directly to employees' endpoint devices. This prevents data loss because the information is not stored in the devices themselves.

Implement a clear-cut remote work policy. Another key to achieving an effective telecommuting work arrangement is to develop a defined remote work policy. Both employers and employees should be clear with expectations, such as the hours that workers should put in, time availability for chat messaging and/or video conferencing, the devices that are acceptable for use, the costs that the business will shoulder, and so on. This way, there will be no ambiguity on how an employee's output and performance are measured.

Provide strong IT support. While working from home can be a bbreeze with the availability of tech tools and solutions, there will always come a time when an employee needs assistance, whether it's to securely connect to the remote server, to access an application, or to reset a password. In these cases, a remote IT support team should be on hand to address the concerns raised, so employees can get on with the tasks at hand.
The growing adoption of remote work on a global scale is making organisations sit up and prepare their systems for the modern workplace. Key factors like the right technology, a straightforward policy, and remote IT support can pave the way for a successful implementation of remote working in your business.
Related Posts
By accepting you will be accessing a service provided by a third-party external to https://www.htl.london/