5 minutes reading time
(976 words)
The Advantages of Cloud Managed Services for Enterprise Businesses

The power of cloud computing has been making transformative changes in many organisations across all industries. Access to cloud solutions have paved the way for businesses to achieve scalability and flexibility in a timely and cost-effective manner, allowing them to innovate and grow with remarkable agility.
As cloud environments meet more intricate and greater business demands however, managing the complexities of cloud applications, platforms, and infrastructure has proven to be a daunting challenge for many companies especially larger enterprises. Cloud managed services have thus, stepped into the picture to address this growing concern of many organisations.
What are Cloud Managed Services?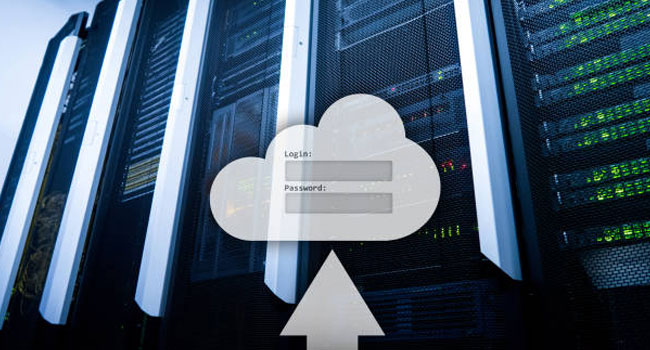 Cloud managed services are a range of cloud services that provide partial or complete management of cloud infrastructure and resources. Offered by managed service providers (MSPs), cloud managed services take the burden of day-to-day cloud management away from organisations, enabling them to harness the full potential of the cloud while still focusing on their core competencies.
Cloud management responsibilities may include any or all of these services:
Infrastructure management - involves setup and configuration of the main cloud infrastructure components such as servers, storage, networks, and virtual machines.
Platform management - handles the oversight of cloud platforms offered by major public cloud providers AWS, GCP, and Azure. Tasks like platform configuration, performance optimisation, and provisioning of resources fall under this service.
Cloud application management - entails management of cloud solutions and includes deployment, monitoring, and maintenance of these cloud-based applications.
Data backup, storage and recovery - focuses on data management strategies and best practices to ensure data security and quick recovery in case of disaster.
Security and compliance - involves establishing access controls and implementing security measures, all designed to safeguard the cloud infrastructure from potential threats.
Troubleshooting and maintenance - handles any other issues related to the cloud environment. This may include technical support and incident response services, as well as other tasks that help guarantee continuous system availability and minimise downtime.
While cloud management services are usually contracted at the outset to ensure a successful cloud migration, MSPs can provide cloud managed services for private, public, and hybrid clouds at any point in an enterprise's cloud journey.
Key Advantages of Utilising Cloud Managed Services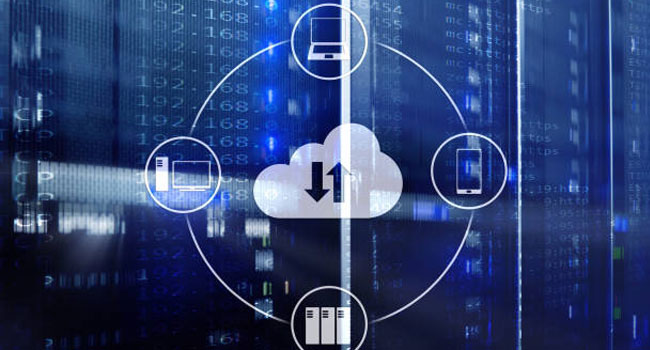 Moving to a cloud environment is a no-brainer for most businesses. What requires careful consideration and proper planning however, is how you go about with your migration and operation in the cloud moving forward. A botched cloud journey after all, equals widespread disruption and huge costs - among many other setbacks.
This is why cloud managed services through reliable MSPs, can be the lifeline for businesses seeking to maximise cloud solutions but don't have the IT skill inhouse. Here are some of the benefits to using cloud managed services:
Resource Optimisation. Experienced MSPs hold inherent cloud knowledge and expertise to determine which cloud technologies are most appropriate for specific workloads and applications. It's easy for companies to anticipate the many benefits of the cloud, but actually choosing the right cloud services for their needs is a challenging task, moreso improving configurations and optimising cloud environments. Fortunately, this is one challenge that MSPs can capably help you with.
Predictable and Efficient Spending. Cost savings has always been a benefit associated with the cloud. While this is true to a certain extent (in that you don't have to spend upfront on expensive hardware), costs may escalate quickly when you are not efficiently managing your cloud usage. Using cloud managed services allows businesses to have better control of cloud costs by optimising cloud resources and reducing operational expenses. You get to leverage your cloud services without the need for a full time cloud/IT specialist or tech support employees, and paying only for a fixed monthly fee for whatever MSP services you avail.
Improved Scalability and Flexibility. Just like cost savings, scalability and flexibility are also synonymous with the cloud. With the assistance of cloud managed services however, scaling resources up or down according to demand can be an easier process because MSPs can take care of resource provisioning as soon as the need arises. Management and employees can focus on their core tasks, confident in the knowledge that resources are easily available to support agile operations, or when there is a shift in market dynamics.
Seamless Integration of Cloud Services. Organisations are fast adopting the trend of using multi-cloud or hybrid environments. While this is the right move for larger enterprises that have various workloads and data types to consider, managing different environments and complex configurations is a job not all companies can handle on their own. A task like this is best left in the hands of the experts, in this case a reliable cloud managed services provider. MSPs ensure that any and all cloud resources are connected to the existing systems, and all users and applications can access resources without problem.
Enhanced Security and Compliance. Security risks have inherently increase in the cloud, and this is evidenced by the anticipated growth in cloud security spend. With a larger attack surface and multiple attack vectors in a cloud environment, companies should up be ready with more robust security measures and comprehensive security tools. Implementing cloud security however, is easier than done. MSPs have the required knowledge, tools, and experience to ensure that appropriate security controls and measures are in place. This not only strengthens network security, but also prepares for the right incident response in the event of a breach, and helps ensure that your organisation is in compliance with governmental regulations.
Take the Right Steps when Moving to the Cloud
Whether you've just commenced cloud adoption or expanding your cloud environment, keep in mind that proper cloud management is vital to maximising your IT investments. Take the right step in your cloud journey by finding out how cloud managed services can help. Talk to a reliable managed services provider today.
Related Posts
By accepting you will be accessing a service provided by a third-party external to https://www.htl.london/