5 minutes reading time
(945 words)
How to Deal With Software End-of-Life (EOL)

Much as companies would like to use their devices and equipment for decades, sadly there's an end for everything. Well not all perhaps, but at least for the programs and applications that are installed in workstations of organisations, the end may come sooner than anticipated. And enterprises must be prepared for this.
Software End-of-Life: Know the Risks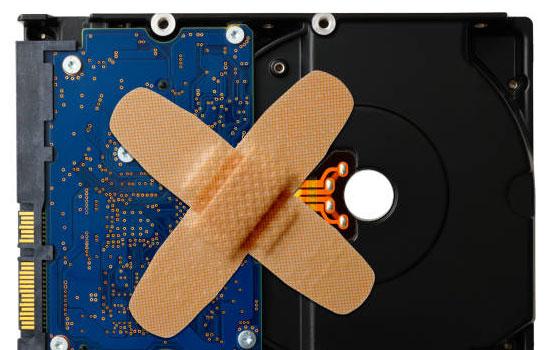 Software end-of-life (EOL) is a point in time in the lifecycle of a software when its developer will no longer create updates and security patches for it. Often, a lot of planning is involved when introducing a new device or application into the enterprise, but when preparing for the end of its useful life? Not so much.
The program should still work even after technical support and updates are ceased so it's tempting to ignore EOL timelines. While an IT company would easily recognise the folly of doing this, many companies tend to continue using software that's already reached its end-of-life instead of upgrading to the newer version. Sure, disregarding EOL may save you the effort and time that it would take to do a major overhaul, but is it really worth it in the long run?
Let's take look at some of the problems that could come with software EOL.
Security Vulnerabilities.

The lack of security patches for the product that has reached the end of its lifecycle makes it a virtual minefield for all types of threats. Just because the developer has ceased developing updates and fixes doesn't mean the hackers have stopped trying to find exploitable weaknesses.

If anything, the absence of patches have only made the application or operating system an easier target for cybercriminals because they know that many would continue using it long after the announced end of life. Security IT services such as using a firewall and anti-virus system are not sufficient against vulnerabilities that are no longer being patched.

Regulatory and/or Legal Issues.

Ignoring software EOL could open up a potential source of trouble for your business that you never had to deal with before. For instance, if you're a small accounting firm working with an accounting software that has reached EOL, your application could eventually be left behind in the latest tax and business laws.

In addition, processing sensitive info such as personal data and health information in applications and/or operating systems way past their prime could get you in hot water with regulatory laws that call for utmost security.

Software Incompatibility.

EOL operating systems could pose a problem when your company decides to acquire new programs that would only run on more recent OS versions. You might get stuck with legacy applications, which would also get to EOL sooner or later. In the same way, EOL software could also be disruptive when you need to deal with external customers or business partners.

Just imagine receiving a billing statement in an Excel 365 spreadsheet while you've still only got Excel 2007 installed. Or, sending a business proposal in Word 2003 format while your prospective client is using Word 2019 already. Some important details could figuratively get lost in translation.

Maintenance Costs.

Refusing to immediately upgrade may save you on upgrading costs, but what you fail to realise is that this move could also bring your business other expenses. For one, some developers may continue to provide tech support and bug fixes for EOL software but these are available at steep prices.

There's also the very real possibility that you could run into technical issues, and would need costly IT services to get the application working as it should. If you were to going to partner up and use the services of an IT company, it would be much better to do so for the upgrade of your software.
Tips in Managing Software EOL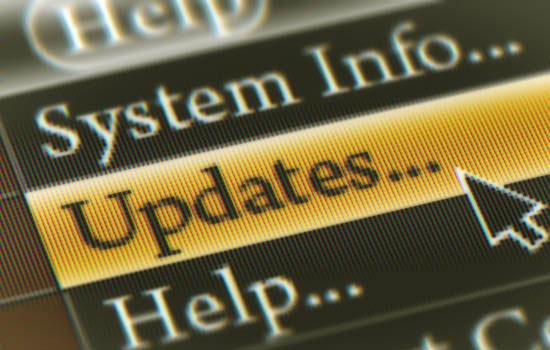 Now knowing what the potential dangers are with software EOL, how should enterprises deal with it? There are, of course, no hard and fast rules for this but the following tips should give you a good place to start.
Take a network inventory of your assets. A network inventory software is generally utilised by organisations keep track of all their network devices including the relevant software and hardware, and ensure that these stay well-managed and functioning for as long as possible. However, it can also play a major role in helping you manage product lifecycles so that you won't be taken by surprise when it's time to prepare for upgrading or termination.

Determine the phasing out process for a product that is no longer needed. While a product may still be functional even when updates/fixes are stopped, it's easy to run into issues with continued use. Therefore when an application nearing EOL is not essential to the company or could be replaced by a better software, the most practical approach would be to prepare for its phasing out before the actual EOL hits. The process includes ensuring that data is securely migrated to the new software.

Monitor EOL timelines for critical software. You don't want any unwanted surprises when it comes to software or systems that are crucial to business operations. Make sure that the software upgrade and/or transtion to new applications would be as smooth and efficient as possible for minimal disruption. This could require complex installations, as well as training for employees, among other activities.

Find a reliable IT services company to facilitate a seamless transition. In the absence of an inhouse tech team, the upgrade process could get overwhelming for many organisations. Here's where you would need the assistance of an IT company that provides consultancy services and assistance to help make system overhauls and upgrades/transitions related to software EOL a seamless process.
Related Posts
By accepting you will be accessing a service provided by a third-party external to https://www.htl.london/