4 minutes reading time
(832 words)
Remote Working Is the Future – Can Your Business Keep Up?

We're heading towards the end of the year and it's becoming crystal-clear that remote working is going to be much more common in the medium and long term. The British Council for Offices suggests, for example, that most office workers do not think that they are going to return to the established pattern of five days in the office.
One novel aspect of the COVID emergency earlier this year was that many businesses were able to continue operating with relatively little disruption due to the wide range of accessible remote working tools on the market. However, facilitating remote working in an emergency is one thing: established, persistent remote working is another matter altogether.
In this article, we outline five key considerations to ensure that your staff can work remotely in a sustainable, competitive, and secure way.
Watch out for remote working security risks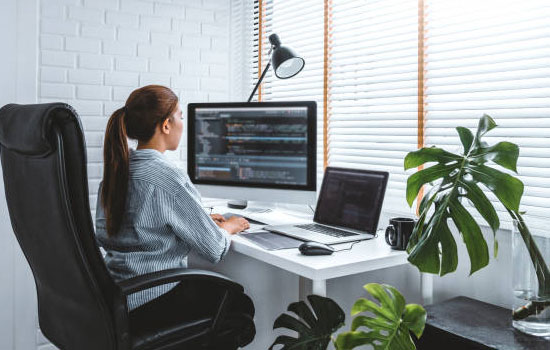 Before the start of this year many organisations were chiefly concerned with information technology security only as far as their physical premises, and a few outward-facing touchpoints such as websites.
The thinking was: secure office networks and equipment, don't let employees use their own devices, and the job is done. That's all changed as workers now frequently access private company data from remote locations and use devices and networks that your organisation has little control over.
This change means a new cybersecurity strategy – defending your business assets in different ways. MFA becomes more important, for example, as employees no longer sign on at work. Similarly, companies must step up anti-phishing campaigns to educate remote workers who are more vulnerable to falling victim to clever scams.
Persistent teamwork and collaboration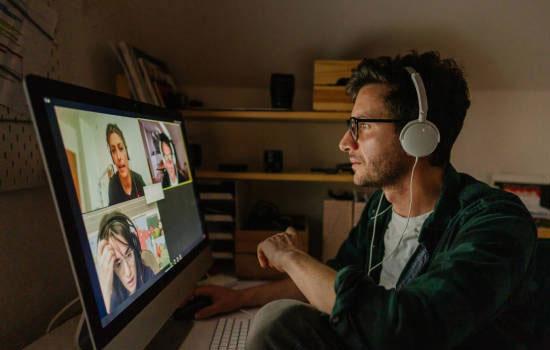 Remote email and document access alongside conferencing facilities is the cornerstone of remote working. But today's tools go much further, and companies should ensure that they make use of the full remote working toolset to ensure ongoing teamwork and successful collaboration.
Working in the office creates many opportunities for a quick chat, to ideate, or to flag a concern. Your remote working toolset should give your colleagues a similar ability to casually interact. Consider live chatrooms, boards, and forums for example. Look at tools like Slack or the Teams app already included in Office 365.
You may also need to adjust your company's internal processes to reflect reduced in-person interaction. This may be as simple as scheduling regular catchups, but changes to your reporting structures might also be needed.
Remote IT support
Colleagues working remotely will need IT support just as they did in the office. From PCs that become slow and unreliable to printers that break. As always, devices and software that do not perform as expected will simply hinder productivity.
Remote support can be a challenge – it's not realistic to send your IT staff across and between cities to solve simple issues. It may not even be possible. Instead, your organisation needs to invest in remote IT support software – or even a remote support partner.
Indeed, managed service providers are at the front line of remote support and can often fix complex problems without ever coming onsite thanks to time-honed diagnostics skills. Your remote IT support partner may also be better at attending onsite and solving problems where absolutely necessary.
Find the right balance
Earlier this year many companies were forced to adopt remote working due to emergency regulations. As time passes remote working will become increasingly optional. While it's become clear that remote working can cut costs and improve productivity, this is not always the case.
Over time, your business needs to assess which roles can be performed efficiently remotely, and which roles benefit from more interaction and attendance in a traditional office setting. Somewhere in the middle will be a range of roles that benefit from some interaction, but that do not require daily interaction.
Use the technology tools at your disposal and test different ways of working. The right balance will eventually emerge, but never assume that remote working is a binary choice.
Establish trust and communication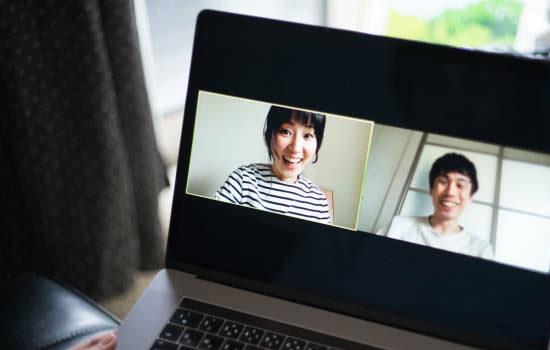 Finally, it's worth keeping in mind that remote working will upend a lot of habits – and raise a lot of questions. If your organisation is going to continue to enjoy the benefits of remote working in the long run then it will need to find ways to ensure that employees feel trusted, and that lines of communication stay open.
Frequently communicating is the first step – leadership can honestly communicate their concerns, while remote workers should have the freedom to communicate back in equal measure. The technology that you choose to support remote working can play a key role in establishing trust and ensuring smooth communication where employees are not on site.
If you need help making the most of remote working you can always reach out to your IT support partner who will advise you of some of the best-fit solutions. Solutions that go beyond "make-do" to provide integrated support for remote working that works for both your colleagues – and your organisation.
Related Posts
By accepting you will be accessing a service provided by a third-party external to https://www.htl.london/