5 minutes reading time
(962 words)
What Makes an Effective IT Support Helpdesk?

Technology has become an integral part of every organisation today, and business executives have learned that IT investments allocated wisely pay off in spades. But just as technology is essential to ensure effective business operations, IT support services play an integral part to that efficiency as well.
Reliable tech support helps your employees and customers deal with the everyday challenges that they may encounter, particularly those concerning digital hardware, IT solutions, and tech products. If your business is located in the UK, a secure and smoothly-running system, thanks to good IT support in London, allows you and your staff to focus on the core tasks at hand.
Elements of effective IT support
So what should you look for in an IT support provider? In this post, we've identified five key components that an effective IT support helpdesk should have. These include:
A well-thought-out support process
Helpdesk tickets can range from the more simple to the rather complex ones, and being able to competently deal with them all takes more than just a team of helpful technicians—an efficient system must be in place. More than just being able to manage tickets and calls proficiently, a well-thought out system ensures that any IT company offering support services can continuously build up the knowledge and problem solving skills of their tech support team.
A good helpdesk workflow starts with the creation of a ticket based on the initial information gathered from the logged call. The issue may be straightforward enough to be addressed at the level of the support technician who first handled the call, or it may be elevated to a senior engineer if necessary. In both cases, the details of the case as well as the steps taken in resolving the problem should be properly documented so that other technicians can refer to it for similar cases in the future. As the data store of information accumulates, the efficiency of the helpdesk team also elevates as they are able to attend to calls and tickets faster.
Skilled tech support engineers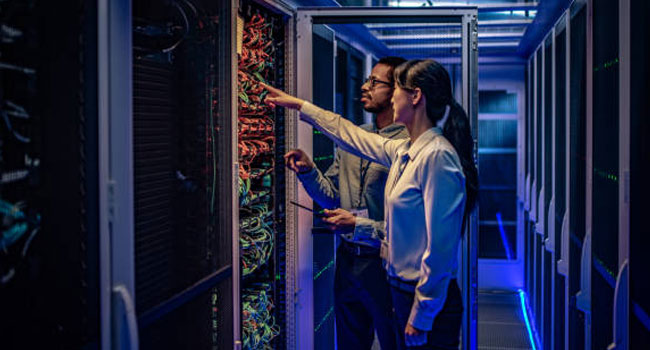 The level of skill of tech support engineers in your team is also a major factor in IT support London and elsewhere. A team composed of helpdesk technicians and support engineers with the right knowledge, experience, technical understanding, and matching skillset will go a long way in helping your business fulfill its commitment to both internal and external customers.
When going into a partnership with a support services provider, it's important to remember as well that it's not only the current qualifications of the team that should be taken into consideration but also how the IT company intends to further develop the team. What are the provider's plans for the professional development of their team members? Are they undergoing continuous training to improve their skills and competencies? Evaluate the answers to these questions and see if they can be a good fit for you.
Strong focus on customer service
It's no secret that great customer service can propel a business to success. So just as your organisation aims to offer excellence to your customers, you need an IT support provider that takes customer service to heart. While the system and the people behind the helpdesk are vital, it's also essential that the IT company subscribes to a customer-centric mindset—providing value and satisfaction to the client (that's you) and not merely getting the job done.
Consider some key factors when evaluating the IT helpdesk services of a provider by asking: Can this company answer calls and tickets at any time on any day? This is particularly important for organisations that have employees or customers in varying time zones. Are the helpdesk agents equipped with the right communication skills in addition to their technical know-how? Tense situations can be diffused if the support team member can clearly explain what steps are being taken to resolve the issue. Make sure too, that your provider has a feedback process that allows them to continuously improve the customer experience.
Commitment to security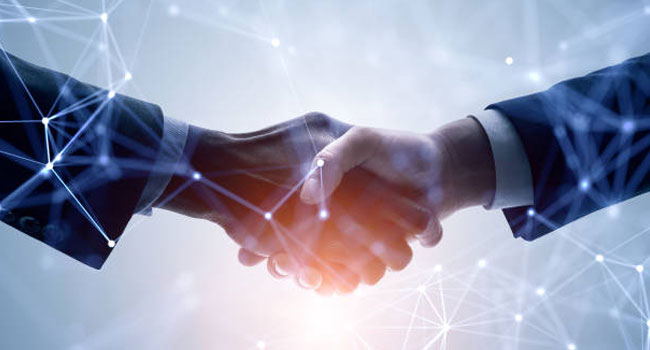 Data breach attacks continue to be a huge challenge for IT support London providers. It has been reported that the month of April 2021 alone has seen over a billion records breached. It has thus become more imperative that providers understand how IT support plays a huge role in ensuring that a client organisation's data and other digital assets are protected.
This means that any files or data exchanged over the course of resolving a ticket through the helpdesk must be kept safe from cyber criminals. An effective IT support provider who is aware of this should take the necessary steps to ensure that none of the helpdesk components—hardware, software, and connection would be used as a way for hackers to worm their way into the system. 
The right helpdesk apps and tools
Working with the right tools goes a long way in getting the job done. A must-have for IT helpdesk support are Customer Relationship Management (CRM) software applications. This type of software is designed to manage an enterprise's interactions and relationships with their customers. In IT helpdesk support, a CRM solution assists support teams in documenting calls, monitoring progress, escalating tickets to the right level, generating reports, and others.
Most CRM platforms offer a service portal access to customers so that they can also keep track of the tickets they've submitted. With their ticket management functionality, customer portal, analytics features and other capabilities, helpdesk software applications can definitely make the job of the support team easier, thereby improving customer service too.
Not all IT support services are created equal
Your tech solutions and systems are vital to your enterprise. Protect your IT investments by choosing the managed services provider that can offer you the helpdesk support services that your business, employees, and customers need.
Related Posts
By accepting you will be accessing a service provided by a third-party external to https://www.htl.london/