5 minutes reading time
(945 words)
Spotting the difference: Office 365 and Microsoft 365

Cloud apps move fast, we all know that. It can be tedious to keep up with non-stop changes to cloud app portfolios, and Microsoft's Office 365 is possibly one of the worst offenders. There are benefits, of course; it's hard to complain about new app features that are added at no extra charge.
However, it can be challenging when tech companies re-appropriate brands that make sense in their existing format. We all know Office 365, but what exactly is Microsoft 365 and why should you bother?
Introducing Microsoft 365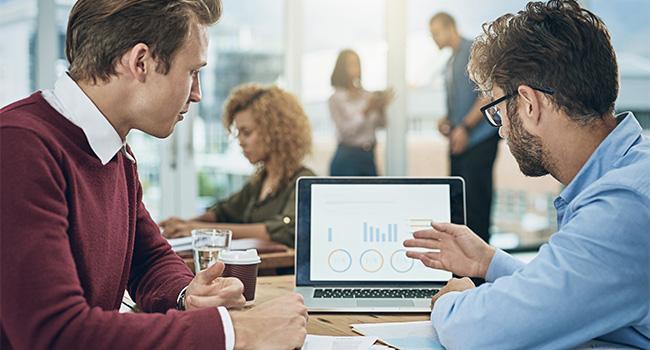 Perhaps you are already acquainted with Microsoft 365 – after all, Microsoft 365 was revealed back in July 2017 when Microsoft CEO Satya Nadella introduced the new product (if one can call it a new product) at the company's Inspire 2017 event. Yet the brand "Microsoft 365" has not become as pervasive as "Office 365".
In short, Microsoft 365 bundles Office 365 alongside Windows 10 and Enterprise Mobility + Security. Effectively, Microsoft 365 is Office 365++. The marketing surrounding Microsoft 365 creates the impression that it is a comprehensive, integrated solution, but, for the most part, Microsoft 365 is a bundling effort.
Understand Office 365, understand Microsoft 365
Office 365 will be intimately familiar to a large proportion of our readers, but not to others. Understanding how Office 365 fits together helps to understand where the company is going with Microsoft 365.
For a start, Office 365 grants access to the traditional Microsoft Office suite (Word, Excel, and PowerPoint) in either only-online or online and desktop guise, in exchange for a monthly or annual subscription payment. Further, Office 365 tops up the productivity apps with online file storage, enterprise-grade email plus automation via Microsoft Flow.
The exact features offered in Office 365 depend on which licence you purchase. Office 365 licences are divided up into business, enterprise and government and educational tiers. Each tier features levels: Office 365 Enterprise licenses include E1, E3 and E5 options. Broadly speaking, E1 includes cloud apps, storage and email, while E3 adds desktop apps, and E5 adds advanced features across business intelligence and security.
Overall, Office 365 bundles a solid selection of applications and cloud services, and the wide range of licences leaves plenty of scope for customisation. Given an Office 365 tenant can mix and match licences, companies can largely pay for exactly what they want. Microsoft 365 is best approached in much the same way.
What exactly does Microsoft 365 offer?
Set Microsoft's marketing language aside and the benefits of Microsoft 365 quickly become clear. As we alluded to earlier, Microsoft 365 continues the Office 365 bundling exercise. At present, Microsoft 365 does not introduce any new services, instead, it allows businesses to top up Office 365 services in two potentially interesting areas.
Microsoft 365 and Windows 10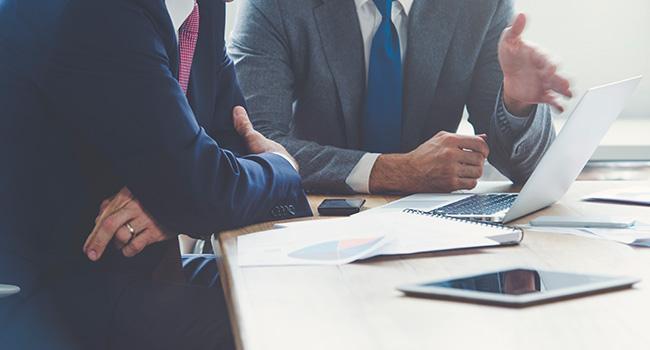 Most newly purchased PCs ship with Windows 10, so the issue of paying for Windows 10 may appear redundant. However, new PCs ship with different versions of Windows 10, including more restricted editions such as Windows 10 Home Edition. Even the business-focused Windows 10 Pro excludes features such as control over the Windows Store and Application Virtualisation, both of which are included in the Enterprise edition.
Microsoft 365 offers access to Windows 10 Enterprise via a Microsoft 365 E3 or E5 licence. In turn, businesses that need to exercise absolute control and security over Windows 10 installations can opt to pay the Microsoft 365 monthly fee for each user, instead of purchasing Windows 10 Enterprise licences on top of Office 365.
Microsoft 365 and Enterprise Mobility + Security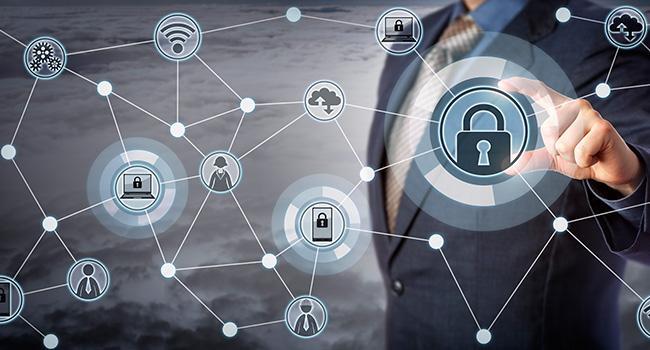 For many Microsoft users, a more interesting aspect of Microsoft 365 is the bundling of Enterprise Mobility + Security (EMS) features. For the uninitiated, EMS covers a range of device and identity management capabilities, including Windows InTune and Azure Active Directory features that extend beyond the free Azure AD licence included in Office 365.
The exact features included in EMS that's bundled with Microsoft 365 will vary depending on your choice of Microsoft 365 licence. However, most companies will choose at least an E3 licence or higher, which would include an array of benefits, such as:
Advanced threat analytics. Microsoft 365 E3 includes advanced tools that assist in threat detection, stopping attacks before they cause damage.
Upgraded Azure services. An E3 license will also get you Azure information protection, with wider controls over how cloud data is classified and accessed.
Microsoft InTune. A popular tool, InTune allows administrators to remotely administrate PCs via a centralised cloud platform.
EMS contains plenty of enterprise-friendly security, admin and control features. The value of these features may justify the act of topping up an Office 365 E3 licence by purchasing a Microsoft 365 E3 licence instead.
What Microsoft 365 means for your organisation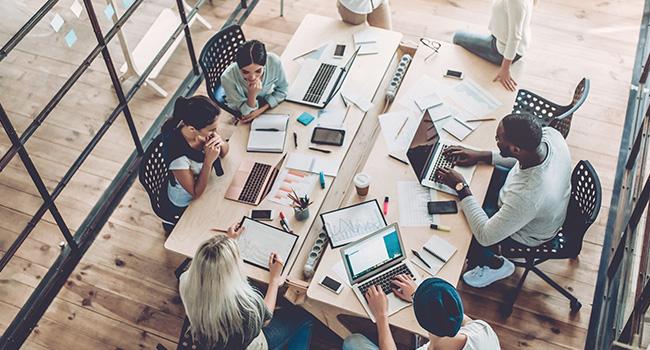 Microsoft 365 may present a solid deal, effectively discounting the price of products and features you would otherwise pay for, such as InTune. Indeed, in much the same way Office 365 can be a value-driven bundle for many businesses. For others, Microsoft 365 would present an unnecessary expense.
The key is to look past marketing language that speaks of integration and seamlessness. Instead, understand that Microsoft 365 is a bundling exercise. If the Microsoft 365 bundle saves you money, by all means, engage with it, and choose the Microsoft 365 licences that work best for you.
In the long run, there may be a broadening of Microsoft 365. During Build 2018 Joe Belfiore, Corporate VP at Microsoft, suggested that Microsoft 365 can be viewed as part of a developer platform. For the moment, however, Microsoft 365 remains a bundling of Office 365, Windows 10 and the features contained in Enterprise Mobility + Security.
Related Posts
By accepting you will be accessing a service provided by a third-party external to https://www.htl.london/