4 minutes reading time
(864 words)
Third Party Maintenance: What is It and Why is It Important?
Today more than ever, enterprises need to invest in a computing infrastructure that can ably secure data and other high-risk assets, keep applications and workloads running, and in general, ensure maximum operational efficiency. Part of the upkeep needed for IT infrastructure and data center hardware is equipment maintenance.
For servers, routers, and other storage and networking equipment that are 3 years old at most, technical support can be easily had from the devices' original equipment manufacturers (OEM) such as HPE, IBM, Dell EMC, NetApp, Cisco, and other mainstream suppliers. However, for organisations needing to maintain older equipment and/or a disparate collection of devices, third-party maintenance (TPM) services would prove to be a more feasible alternative.
What is Third Party Maintenance?
Third-party maintenance is the term given to IT equipment support provided by service providers outside the confines of the OEMs. As an alternative to OEM support, TPM offers a cost-effective way of maintaining data center equipment, particularly when the warranty has expired, and when the manufacturer announces dates for end-of-life (EOL) and end-of-service-life (EOSL). These are the times when the OEM will no longer provide support for a device and ceases manufacturing of replacement parts.
A typical third-party maintenance contract usually includes the following services:
Phone and online technical support. TPM by IT services London providers offer technical support via phone or an online ticketing system for essential concerns such as system upgrades, security patches, assistance on malware removal, basic troubleshooting, and many others.
On-site engineering assistance. TPM contracts also include on-site assistance for equipment issues and/or deployments that require the physical presence of a qualified technician or engineer. Depending on the service level agreement (SLA), engineering assistance rendered on-site can be provided to the client 24/7, and made available within hours upon request.
Sourcing of replacement parts. When a piece of ageing equipment breaks down, chances are, there would be a component or two that would need replacement. A trusted TPM service provider would take charge in providing the replacement part (even when the OEM has discontinued producing spare components) and then installing the said part.
Multi-vendor maintenance. More often than not, an organisation's IT environment is physically composed of servers, routers, switches, storage, and other equipment of varying makes and models. TPM companies including many IT services London providers have a wide network of vendor-certified engineers as well as a vast inventory of refurbished equipment and hardware replacement parts from different manufacturers.
Key Benefits of TPM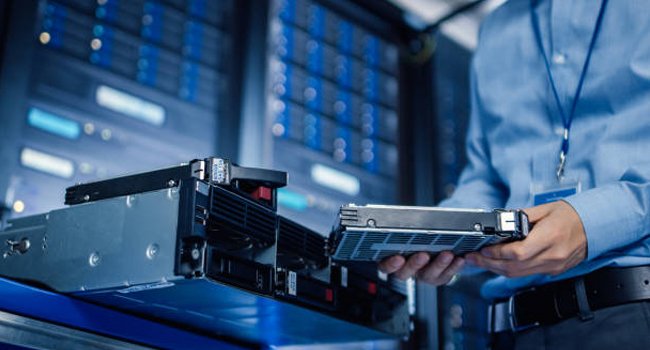 The primary advantages of third-party maintenance services are driving more enterprises to try out this alternative. So why TPM? Here are some key reasons:
It's a cheaper option for equipment maintenance, offering 30% to 50% lower fees as compared to OEM-provided support.
It offers flexible, more customised SLA terms that can specifically fit the business' needs.
It lets you have greater control of your equipment's life cycle, allowing you a higher return on your IT hardware investment.
It provides a single point of contact for multiple data center devices that come from various manufacturers.
It can respond more quickly to requests for on-site technical assistance when the TPM provider has an extensive network of technicians and stocking depots.
It can provide expert engineering assistance from highly-qualified and vendor-certified engineers who have experience in different types and brands of IT hardware.
Which Businesses Should Use TPM?
Absolutely any enterprise in any industry can find benefit in using third-party maintenance services. Let's find out how TPM can fit in with a type of business organisation:
Small and medium-sized businesses. Smaller companies that are still starting out have limited IT budgets, and utilising TPM services instead of subscribing to pricey OEM support (especially when the warranty expires after three years) can be a smart way to realise cost savings on equipment support.
Expanding companies. Businesses on the up and up may have more room for IT spending on their budgets, but then again, they also have bigger requirements in terms of the number and types of IT equipment. This means hardware refreshes may have to be postponed for a few more years, and more is expected from existing equipment. Fortunately, TPM from IT services London providers and those from other areas can help extend the life of your hardware by providing technical support way past OEM warranties, including sourcing of replacement parts.
Large enterprises. Bigger organisations not only have numerous servers and hardware devices to maintain—they could even have more than one data center in the first place. Not only do TPM providers offer a single point of contact for all equipment, but many of them also have warehouses and stocking depots across the globe to be able to readily respond to clients' needs for parts and technical assistance.
Choosing Your TPM Provider
Knowing what TPM services are all about is one thing, but finding a reliable TPM service provider is the more crucial step. The right TPM provider should be able to help you effectively reduce your equipment maintenance costs, extend your hardware's life hard span, offer better service and customisation terms, and many more.
Consult with your IT managed services provider today to find out how they can help you find TPM services for your organisation's needs.
Related Posts
By accepting you will be accessing a service provided by a third-party external to https://www.htl.london/