5 minutes reading time
(990 words)
Data Center Migration: Which Type is Right For You?

As organisations evolve, so do their IT infrastructure needs. Whether it's due to organisational expansion (merger/acquisition), launching of a new application, physical relocation of a company, the need for faster connectivity, or any other reason, it may come to a point when the enterprise's current data solutions will no longer suffice. This is when a data center migration would have to be seriously considered.
What is data center migration and how would you benefit from it?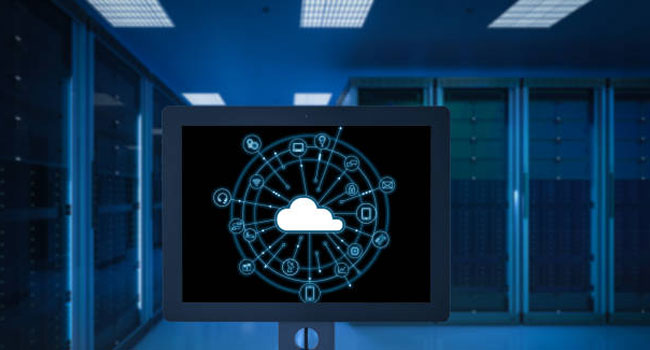 The process of deploying data center hardware or software or both to a new operating environment is called data center migration. Depending on the type of migration a business undertakes, a migration could involve moving complete IT systems, applications, workloads, and their underlying physical IT infrastructure from the existing operational environment to a target environment such as the cloud, an upgraded on-premise space, colocation facilities, or a combination of any of these.
Businesses can realise several benefits from a data center migration including:
Software and hardware upgrade. Migration presents the perfect opportunity to invest in more advanced software and hardware. A physical transfer and/or move to the cloud is often accompanied by modernisation of data center equipment and deployment of new applications that can better support growing business demands.

Improved bottom line. It's no secret that many businesses have migrated a huge chunk of their data and applications to a cloud environment due to the significant cost savings that can be had as compared to huge CAPEX hardware investments every five years or so. Enterprises can also see substantial reduction in expenses when migrating to a colocation facility due to lower energy, equipment maintenance, and personnel costs.

Increased scalability and flexibility. As companies grow to rely on technology more, the demand for greater computing power, increased storage, and higher bandwidth also rises. Migrating to a reliable cloud environment, colocation facility, or improved physical space allows access to advanced and highly-capable IT infrastructure that can easily scale storage and computing resources as needed.    
Types of data center migration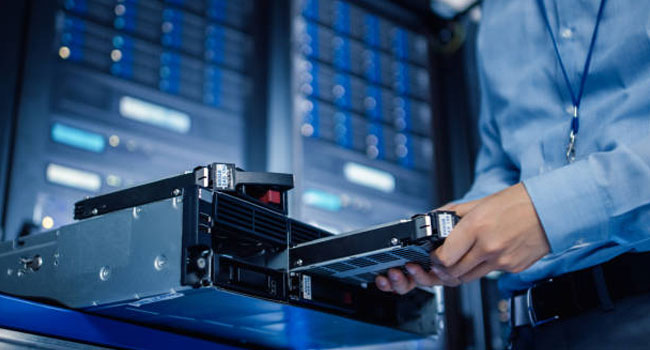 There are varying types of data center migrations, each designed to address specific needs and objectives of the enterprise. These are:
Consolidation
Ideal for large enterprises who have undergone a merger/acquisition or experiencing a server sprawl (one or more servers are underutilised), data center consolidation is the process of reducing physical data centers or servers. Organisations who consider data consolidation are not ready to completely abandon traditional on-premise data centers, but are looking to downsize, and in the process, reduce carbon footprint and lower operating costs.
Consolidation can be achieved by decommissioning legacy servers, closing smaller facilities to develop larger, consolidated data centers. Bringing down the number of servers will compel companies to utilise virtualisation and/or hyper-converged technology, making for more efficient data center operations.
Cloud
Cloud migration is one of the most common migrations being undertaken by organisations, and this upward trajectory doesn't look to be changing any time soon. It involves moving applications, workloads, and infrastructure from a physical location to a cloud environment, or from one cloud to another. Gartner predicts that global spending for cloud services will top US$482 billion in 2022, a huge leap from 2020's US$313 billion spend.
The reasons for shifting to cloud data centers are fairly well-known—perceived lower costs because of its pay as you go model, on-demand self service, rapid elasticity, and faster time to market are among its biggest draws. However, not all workloads are meant to be deployed in the cloud. It's important to look into the suitability of your applications before making the big move.
Relocation or Colocation
A data center migration where IT infrastructure is moved from a source location, termed as the sending data center, to a target location, the receiving data center is called relocation. The target location may be a newly-built data center, or a colocation facility where space, IT equipment, and/or bandwidth is rented out. The latter option has become an increasingly popular choice among organisations, with the global data center colocation market anticipated to reach US$202 billion by 2030, up from just US$46 billion in 2020.
Regardless of whether the transfer is to a new space or a colocation, data center relocation entails meticulous planning and execution. The potential risks include loss of data, damage of physical equipment, and prolonged downtimes. If done well however, the benefits, especially for a colocation, are well worth it: upgraded physical space, more predictable maintenance costs, improved physical and network security, redundant power supply, and more.
Hybrid
You'd be hard pressed to find companies today with operating environments that are either wholly cloud or a completely traditional data center. Most are moving some workloads to the cloud, while keeping legacy software and other sensitive applications on-prem or in colocation facilities. When you add new data center architectures to your existing setup, then you're adopting a hybrid environment.
A hybrid data center makes use of virtualisation technologies and cloud-enabled networks to instantly deliver workloads where needed, while continuing to utilise physical traditional data centers to house proprietary and high-risk assets. While finding the right combination of public/private cloud plus on-premise operation can be a tricky exercise that requires in-depth evaluation, a good hybrid environment can be a smart choice for many large enterprises, allowing them to leverage the best of both worlds.
Which type is right for your enterprise?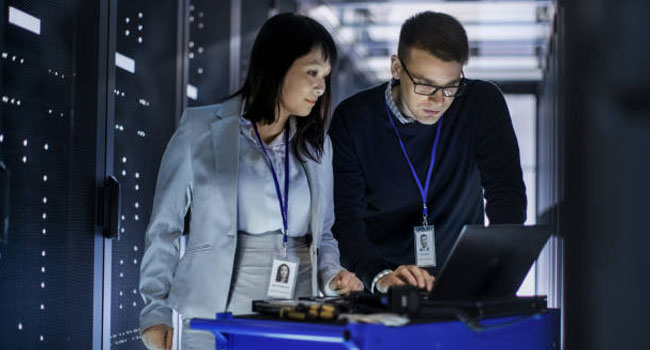 Choosing the right type of data center migration is one of the most crucial business decisions an organisation can undertake in its lifetime. The operating environment you select today can have far reaching consequences as the company expands. Along with your chosen objectives and identified benefits for undertaking the move, take time to carefully consider as well the applications, workloads, dependencies, and other critical aspects of your infrastructure that will be affected by the migration, and how arising issues will be addressed.
For professional advice on the right data center architecture and migration type for your business, consult with your managed IT services provider today.
Related Posts
By accepting you will be accessing a service provided by a third-party external to https://www.htl.london/