4 minutes reading time
(731 words)
When Would You Need an IT Audit?

With the onset of new technologies, most organisations have come to rely heavily on their IT practices and systems to ensure that operations are carried out with utmost efficiency. But how do corporate executives and business owners know that their IT system is effectively contributing to the company's business objectives?
The careful consideration given to the acquisition of software assets or the upgrade of IT infrastructure is justified. However, less attention is devoted to evaluating if these investments are actually providing a positive return for the company. Perhaps more important than ascertaining whether IT resources are properly leveraged, is to ensure that the enterprise's IT systems are reliable and secure enough to maintain the integrity of the company's data and information assets. 
If there are any signs of potential vulnerabilities in your IT system, indicators of inefficiency in IT asset management, or a lack of diligence in assessing whether your IT practices and controls are in compliance with regulations, then engaging an IT audit service at this point can prove highly beneficial.
So, what is an IT Audit?
TechTarget defines an IT audit as "the examination and evaluation of an organization's information technology infrastructure, policies and operations." Such an evaluation could include a thorough analysis of the company's technical environment in its entirety–software applications and hardware infrastructure, IT practices and controls, plan for development, as well as IT-related personnel.
Now, it's easy to say that reliability and security of IT systems, identified as among the main objectives of an IT audit, should be priority concerns for IT departments at all times. But then again, there's really no way to determine whether IT is meeting the expectations and standards of both the organisation and regulating bodies unless a proper assessment is conducted.
It's time for an IT Audit when…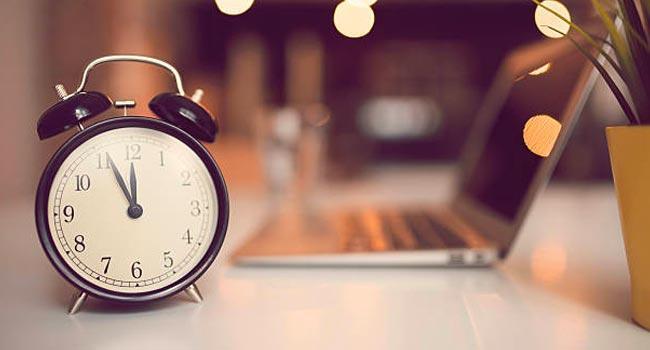 For larger enterprises who have incorporated IT audits as a company standard, one may be conducted within the course of a regular financial audit, or carried out as a selective audit when necessary. However, if your company is still considering whether there is a need for an IT audit service, here are four scenarios that may apply to your business:
IT system is inadequately secured, putting data at risk
No company is immune from data breaches. If large, high-profile corporations such as Yahoo, eBay, Equifax, and many others could fall victim to cybercriminals, your business could be targeted too. Without sufficient controls in place to ward off cyberattacks, not only do the chances of a breach increase, but explaining to customers why your IT systems were poorly-secured in the first place would be more difficult. IT audit services can help determine if there are vulnerabilities to your system that could create pathways for data loss, leakage, or tampering.
IT policies and practices have not been assessed for compliance
The exact laws or policies with which your company must comply will depend on the industry in which you operate. Failing to maintain regulatory compliance can have a significant long-term impact on your company's financial health and reputation. Not only should the enterprise comply with the IT-related laws where applicable, the IT system itself should also work towards helping your business adhere to industry-related regulations. An IT audit can determine if your organisation is within the acceptable level of compliance and can make recommendations on your IT practices to establish an effective compliance framework.
IT budgets do not conform to current economic conditions
As with any department within the company, the IT organisation also has to work within its  budget allocation. IT budgets, however, should be dynamic, matching the economic landscape the company currently faces. If software and hardware expenditures remain constant when sales stagnate or plunge, or even as other departments cut costs, there is an obvious misalignment somewhere that needs to be corrected. An IT audit team is prepared for this task.
IT resources are not leveraged enough or managed well
A company invests in IT infrastructure and the corresponding software applications with the expectation that such systems will produce long term benefits for the business. Inefficiencies in the management of IT resources, however, could result in significant wastage, unsustainable expenses, and a general lack of direction for the organisation's IT plan. An experienced IT audit service can identify the origin of the inefficiencies, and can recommend strategic business initiatives based on the organisation's current IT assets moving forward.
Related Posts
By accepting you will be accessing a service provided by a third-party external to https://www.htl.london/