4 minutes reading time
(845 words)
Cloud Computing and the Changing Role of IT Managed Services

As one of the most groundbreaking technologies of our time, cloud computing has revolutionised the way people do business. The cloud's many characteristics have allowed organisations to change the way they approach and provision IT infrastructure. But these benefits—flexibility, scalability, agility, and cost-effectiveness, among others, can only be realised if companies are able to recognise what the cloud offers and leverage these features.
In order to maximise the cloud's features, businesses now turn to managed IT services for guidance. So just as enterprises have evolved because of cloud services, so have managed services providers (MSPs). In this blog post, we look into the ways that organisations have come to rely on cloud services, understand how the cloud is evolving, and explore the role of IT managed services in maximising opportunities provided by the cloud.
The Cloud and Its Impact on Businesses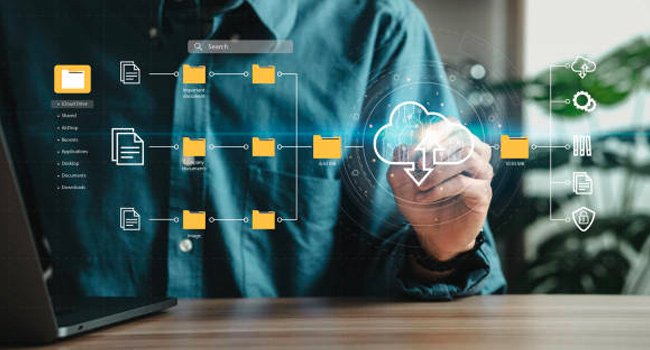 Enterprises of all sizes have been steadily embracing a cloud approach for their business operations, with adoption rates surging at the height of the remote work era. The global cloud computing market is currently valued at US$677.95 billion for 2023, but is anticipated to grow to US$ 2,432.87 billion by 2030. Clearly, organisations are getting their money's worth from cloud solutions.
This is because they are using the cloud in many ways—to improve efficiency in IT services, to save on costs, to drive innovation, and more. For one, cloud storage and cloud for business continuity/disaster recovery have been among the earliest and most fundamental uses of cloud computing. There's also the rise of Infrastructure-as-a-Service (IaaS) which allowed companies to avail of compute and networking over the internet, on-demand.
Today, the cloud's vast computational resources have made it possible for AI algorithms to automate repetitive tasks and perform data analysis sans human intervention, leading to more strategic and data-based decision making. Cloud and AI are a great match, but there are other developments in cloud that are gaining traction.
For instance, there's growth in the area of serverless computing, also known as Function as a Service or FaaS. As the name implies, the unit of measure in FaaS is not a server but the module, workload, or application. This allows developers to run individual functions or pieces of code without having to spin up a VM or manage an entire infrastructure.
Organisations at present are also leaning towards the use of a multi-cloud or hybrid cloud approach. The strategy lets them run certain applications that are right for public clouds, while allowing other applications to remain on-premise due to latency, government regulations, or security issues.
Managed IT Services by MSPs: Taking Your Cloud Higher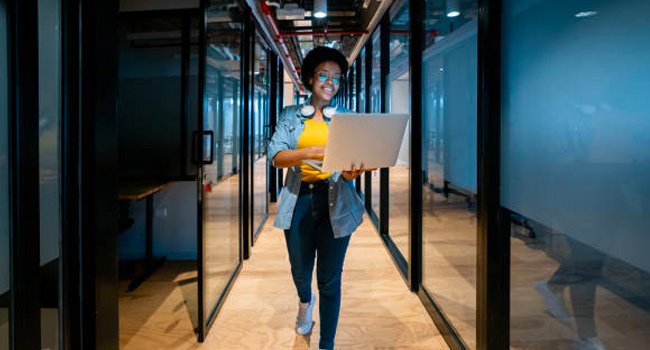 The ubiquity of cloud services has gotten managed services providers to rethink their offerings on IT services. Traditionally, MSPs assisted businesses on processes such as procuring software and hardware, network and server management, technical support, backup and disaster recovery, and others. These functions are primarily still offered by many MSPs, but the cloud has proven to be a game changer in more ways than one.
In today's cloud-prevalent landscape, MSPs have a range of managed IT services designed to help enterprises leverage cloud technologies effectively. These include:
Cloud Strategy Consultation. A journey to the cloud should start with a plan—a solid one. With this service, MSPs ensure that the cloud services that are to be adopted by a corporation align with their goals and needs. A comprehensive roadmap to cloud adoption is essentially what is created at this point.
Cloud Migration and Deployment. A very crucial part in the cloud adoption process is the actual migration to the cloud. This step is where the company's digital assets such as data and applications are moved from an on-premise environment to the cloud, or from one cloud to another. This process also includes setting up and configuring virtual resources to power tasks such as data storage, running applications, and management of IT services in the cloud.
Cloud Infrastructure Management. Even when the migration is completed, many businesses still need assistance in managing their cloud infrastructure. This includes provisioning, configuration, and managing cloud infrastructure components such as virtual machines and networks.
Cost Optimisation. Among the promised advantages of the cloud is cost-efficiency, and MSPs can help with achieving that too. They can implement strategies to monitor cloud spending, recommend cost-saving schemes, and ensure overall that resources are optimised and utilised as they should be.
Cloud Security. Cloud environments are vulnerable to cyber attacks. MSPs assist enterprises in developing a cybersecurity approach that best protects the company's digital assets and systems. They can do this because they stay up-to-date on the latest cyber threats and the potential security solutions to counter them.
Simplify Your Cloud Challenges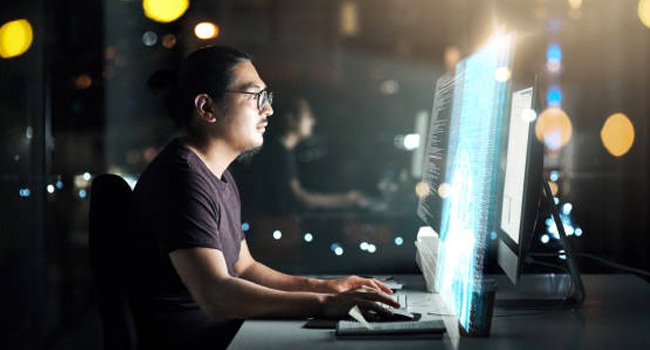 If you want to make the most of your cloud investments, you'd best do so with a service provider that knows how to navigate the cloud's complex technologies. MSPs offer a full range of cloud strategy, migration, management, and security strategies for your business goals and needs. To know more about the managed IT services that would fit your organisation best, talk to a reliable managed services provider soon.
Related Posts
By accepting you will be accessing a service provided by a third-party external to https://www.htl.london/