5 minutes reading time
(994 words)
Cost-Effective IT Solutions: 5 Financial Benefits of MSPs for Businesses

Given the advanced IT solutions that are available to enterprises today, there's no question that the business landscape is evolving—and fast. Technology is the driving force behind these rapid changes and if companies are not prudent enough, the influx of different tech tools can drive up IT spending without the anticipated benefits. One way of making your tech solutions work for you in ways that can create a real impact on your bottom line is to engage the services of a managed services provider or MSP.
Managed IT Services Over the Years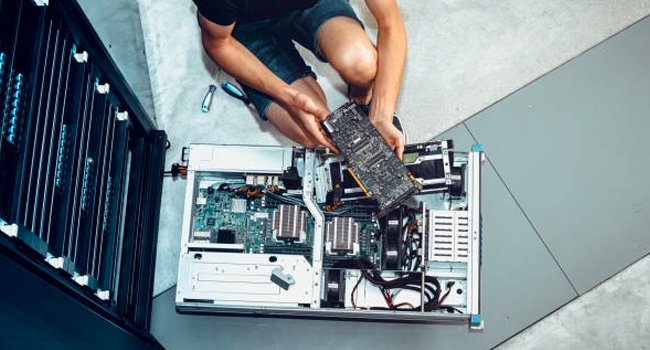 Back when technology in businesses simply consisted of PCs and phones, IT services were mainly focused on the break/fix model. Technicians came in and dealt with tech issues on an as-needed basis, and everything was quite straightforward. This approach changed when IT systems became more mainstream, and along with them, managed services. Organisations realised the significant benefits that MSPs offered with their proactive tech support: reduced downtime and more predictable IT spending.
Fast forward to more recent years with the rise of cloud computing, need for regulatory compliance, and the urgent concerns over cybersecurity, and we see IT services from MSPs that are also more attuned to the current needs of businesses.
One of the main goals of acquiring MSP services is to leverage IT solutions so you get the most out of your IT spend. This means operating with maximum efficiency and increased employee productivity, all within a secure environment. One thing remains though―cost savings and profitability remain to be among the key business goals of many organisations. MSPs can definitely contribute to that too.
5 Ways to Cost Efficiency with Managed Services
If you're considering IT managed services or are already consulting with an MSP, you're on the right track. Here are 5 ways to financially benefit from MSP services:
Lower Total Cost of Ownership (TCO).

With the challenging economic landscape, IT budgets have been consistently on a decline for most enterprises. Thus, many of them opt to make do with older IT equipment, using computers, servers, and network devices well past after these are fully depreciated. This move (not buying new equipment) does save on upfront costs; but the company may be spending more on maintenance while losing employee productivity and customer trust when downtimes occur.

What organisations should understand is that actual equipment cost is only a part of the total cost of ownership of an IT equipment. In the long run, purchasing updated equipment and then leaving the day-to-day management of infrastructure to MSPs would be more beneficial for them than maintaining outdated systems. Letting a third-party provider handle time consuming tasks like installation, patch management, tech support, maintenance, etc. allows you to make the most of your IT investments.

Affordable Access to Technology Expertise.

IT solutions have moved far beyond general technology and into areas that cater to specific business needs. For instance, there are applications designed for every 'as-a-Service' cloud use. And then there are various security solutions that cover almost every aspect of cyber security: data encryption, intrusion detection, security information and event management (SIEM), and more. You name it, there's software for that.

The thing is, while your business may be using two or three of these IT solutions, it's unlikely that you'll have an expert IT professional for each area. Most smaller organisations hire an IT administrator plus tech support staff and call it a day. With MSP services to support you, that lean inhouse team will suffice. You won't need expertise in any of the IT tools your business uses because your provider will do the heavy lifting for you. A contract with a reliable MSP equals the strength and knowledge of a team of IT professionals, at a fraction of the cost.

Predictable Monthly OpEx Costs.

One of the biggest advantages of relying on MSPs is the relative freedom from unexpected costs. MSPs usually charge a fixed monthly fee for their services which allow you to budget accordingly for that. Small and medium-sized businesses will find this especially suitable for their modest budgets, although bigger companies with more complex IT environments can still greatly benefit from the assurance that any breakdown in their systems will be attended to immediately with minimal or no extra cost.

Lower Risk for a Cyber Breach and Its Associated Costs.

No business is safe from cyber attacks. Threat actors have stepped up their efforts to acquire data and other valuable digital assets, and companies have to increase their defences as well. IT services of MSPs usually include deploying security solutions for risk mitigation and disaster recovery, protecting you from data loss.

Managed services are also knowledgeable in regulatory laws and standards for different industries. This will help you remain in compliance with all regulations applicable to your enterprise. With both IT security and regulatory compliance covered, you can avoid the costly penalties levied for non-compliance and the financial consequences associated with data breaches.

A Proactive Approach to IT Issues.

Businesses often take for granted the value of a reliable network - well, at least an unplanned downtime happens and the customer complaints start coming in. Such an event disrupts the revenue pipeline, and even worse than taking losses is the possible decline of customer trust.

IT services that take a proactive stance to software and hardware maintenance lowers the risk of costly downtimes and emergency situations. This is the type of monitoring that you can expect from MSPs. They use comprehensive tools that allow them to regularly check IT systems for security threats, abnormalities, and potential tech issues.
Make the Most of Your IT Spending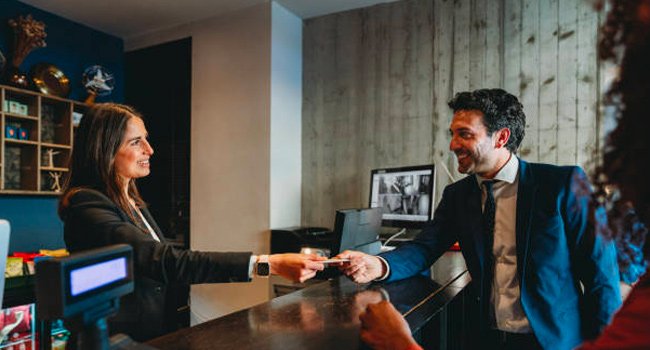 Make no mistake: an MSP's range of service offerings often don't come cheap. What's likely however, is that you could get to spend a lot more if you don't utilise your IT tools and equipment the right way. What's certain is that managed services can be a worthy investment if you partner with the right MSP.  Talk to us now.
Related Posts
By accepting you will be accessing a service provided by a third-party external to https://www.htl.london/