5 minutes reading time
(902 words)
Understanding the Business Benefits of Moving To Hosted Desktop

The ever growing number of personal computers, laptops, smartphones, and tablets in the enterprise can present serious challenges in costs, maintenance, security, compliance, and productivity. But many of these challenges can now be addressed by employing hosted desktop. You may not be aware of them yet but there are actually several business benefits of moving toa hosted desktop. Here are some of them.
Saves hardware, power, and maintenance costs
Just like many cloud solutions, hosted desktop enable you to save on hardware costs. Instead of using desktop computers in your offices, you can use thin clients instead. These are lightweight machines that don't require certain built-in components like hard disks, CPUs, or RAM. That means, they're substantially cheaper than the average desktop computer.
The absence of those components on a thin client also translates to a lower energy footprint. That means, energy costs are likewise expected to go down. Lastly, the absence of those components also means you won't have to spend as much on hardware upgrades and maintenance.
Reduces wastage
When you purchase a desktop computer, it typically includes a HDD, CPU, and RAM. In some of these machines (unless the person assigned to it is a "power user"), these components remain underutilised. If another desktop's computing resources reach maximum capacity, you need to purchase additional resources for that desktop alone because there would be no way to "borrow" resources from a machine with a surplus of resources. This can lead to a substantial amount of wastage.
A Hosted desktop eliminates waste because computing resources are shared in the data centre. When you buy storage space, for example, you buy for the entire organisation. No single desktop will have an excess of storage while another one is already maxed out. If you need additional storage, then you simply increase your storage subscription - again, this can be used by all desktops; not just one.
Simplifies desktop management
The use of hosted desktop is not limited to thin clients. A virtual desktop can also be applied to regular desktop computers, laptops, tablets, and even smartphones. Because all these virtual desktops are centrally managed, a lot of desktop management tasks can be greatly simplified.
For example, all application and operating system installation and upgrades can be done in one place and then propagated to all desktops in the organisation. No longer will your IT staff have to perform these menial but time-consuming tasks one device at a time.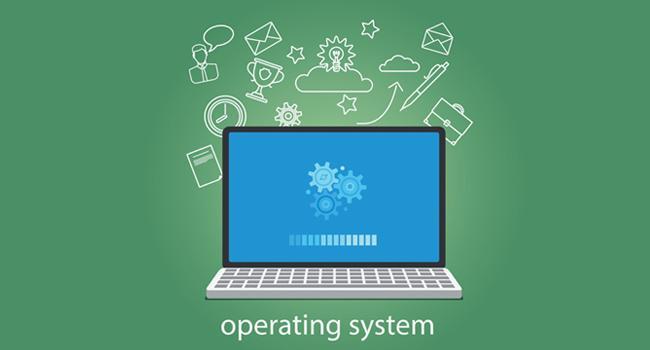 What used to take weeks can now be completed in just a couple of hours. As a result, IT staff can gain hours which can then be used to support more critical business processes or pursue innovative projects.
Improves security and compliance
In some traditional setups, desktop security is entrusted to end-users. This is a disaster just waiting to happen and can never be acceptable in highly regulated industries. Companies that need to meet regulatory requirements mandated by bodies like the Information Commissioner's office (e.g. for the Data Protection Act), The Law Society, or the FCA (Financial Conduct Authority), normally assign IT staff to enforce desktop security.
But applying security to each desktop in the organisation can be a very tedious and time-consuming exercise. It's much easier in a hosted desktop environment.
Again, because desktop administration is done in one place, it's much easier to:
Install, update, or replace antivirus software and other security solutions;
Apply security patches to the operating system and desktop applications;
Prohibit end-users access to configurations that may degrade security or performance 
In addition, reputable Desktop-as-a-Service providers like Serviced Cloud already include enterprise-class security features like 256-bit encryption, antivirus, anti-spam, email security, and two-factor authentication in their hosted desktop offerings.
Accelerates time-to-market
When combined with Infrastructure-as-a-Service, which enables you to quickly deploy servers, hosted desktop can accelerate time-to-market. Imagine opening a new branch, outlet, or office. It would take a considerable amount of time if you had to build, install, configure, and deploy a large number of desktops.
Products and services can be rolled out much faster if you use hosted desktop. You just prepare all relevant software in one place and download/stream them to your desktops.
Boosts productivity and disaster recovery
Some desktop-related maintenance work (e.g. installation, software updates, malware scans/removal, etc.) can take hours or even days to complete. While a desktop is being serviced, the end-user assigned to it may experience a substantial amount of downtime.
By comparison, users of a hosted desktop experience shorter downtimes because the physical device doesn't have to be pulled out. Software installations and updates as well as virus scans/cleanups are done behind the scenes in the data centre, with very minimal impact on the end user's productivity.
Even in extreme cases wherein multiple desktops are taken out of commission - e.g. in a ransomware attack, fire, flood, or other natural calamity - it's much easier to resume operations with a hosted desktop environment.
Unlike in traditional desktop environments wherein only files are usually backed up, virtual desktop environments include operating systems and applications in the backup process. So, when it's time to carry out disaster recovery, everything - data, OS, and applications - can be easily retrieved.
Conclusion
Hosted desktop is ideal for companies who are looking for ways to save on costs, reduce wastage, simplify IT management, improve security, accelerate time-to-market, and boost productivity. Unless these benefits are not important to you, it's time to learn more about this cloud solution.
Related Posts
By accepting you will be accessing a service provided by a third-party external to https://www.htl.london/