5 minutes reading time
(946 words)
Emerging Trends in Cloud Computing and How to Leverage Them

To say that cloud computing is a game changer is a gross understatement. It has transformed the way organisations consume technology, allowing businesses to acquire cost-effective resources on demand—from 'access anywhere' storage to virtualised computing hardware. Cloud solutions have also upended traditional workplace practices in favour of a distributed workforce and real-time online collaboration.
The cloud has indeed significantly impacted the way technology has evolved over the years but it isn't quite done yet. Today's revolutionary tech trends are largely driven by cloud computing and, with hardware and software procurement made faster, it's easier for enterprises to deploy new cloud services and tools that can help with their business needs.
All that said, we discuss in this post what the latest trends and technologies in cloud computing are and how you as an organisation can leverage these for your business.
Surge of Artificial Intelligence and Machine Learning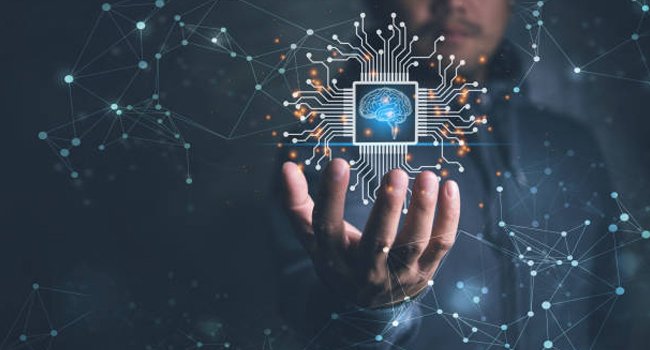 Just as cloud computing hit its peak over the last decade, artificial intelligence and machine learning systems are poised to dominate the next one. Already, AI-powered tools are creating a positive impact across most industries—automating tasks, enhancing the customer experience, assisting in fraud detection, accelerating the medical diagnostics process, and more.
AI and machine learning models work with a lot of data to improve accuracy in their learning ability and pattern recognition. To accommodate huge volumes of data and heavy processing, large amounts of storage capacity and computing resources are needed. This is where cloud computing comes in. The cloud's pay-as-you-go model offers organisations ample resources for data collection, storage, and algorithm training, without having to invest heavily on hardware and software.
Adoption of Multi-Cloud and Hybrid Cloud Strategy
When the move to the cloud first started to gain traction, most companies opted to go with a single cloud provider, particularly any one of the three leading public cloud providers Amazon Web Services, Microsoft Azure and Google Cloud. At the same time, the bigger enterprises and those who wanted greater control over the security of their data decided to set up their own private cloud. Whether private or public, the single-cloud route was generally preferred to simplify the cloud architecture and reduce complexity in its management.
As the cloud technology matures however, many enterprises are gradually seeing the potential benefits of having a multi-cloud and/or hybrid cloud strategy. Having different providers for the cloud solutions you need gives you the flexibility to choose the third-party provider offering the services most suited to your requirements. This also promotes competitive pricing among providers, letting businesses compare costs and then choosing the provider with the best balance for price, features, and service. A hybrid cloud approach in the meantime, enables the organisation to use the cloud services of a public cloud provider, while keeping sensitive data and legacy systems (most can't be migrated) to a dedicated private cloud.
Continued Use of Virtual Desktops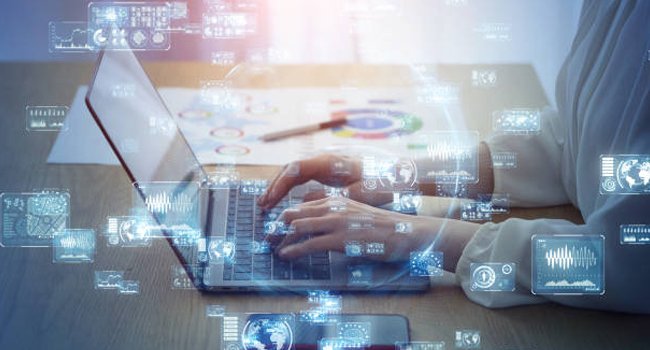 At the height of the COVID19 pandemic, businesses went all in with remote working, and consequently, virtual desktops. The virtual or hosted desktop allowed employees to get work done anytime, anywhere, with many companies able to go business-as-usual despite movement restrictions. Now even as operations have normalised, more organisations have adopted a hybrid work setup and employees are using virtual desktops when working remotely.
Hosted desktops are also a viable option when an enterprise has a bring-your-own-device (BYOD) policy in place. While employees can use their own devices in the workplace, the risk of malware and other threats have given rise to virtual desktop infrastructure (VDI) solutions to ensure security while accessing applications from the cloud.
Rise of Cloud Applications
Software applications continue to be developed as cloud solutions rather than offline tools. This is largely fueled by the availability of technologies that now make high-speed internet possible. It also helps that applications are being developed much faster because of the rapid elasticity nature of cloud-based computing resources.
Small and medium sized enterprises will benefit greatly from the proliferation of cloud applications because there is less need for IT capital expenditure for servers, storage, networking equipment and other hardware. At the same time, using cloud apps will boost your IT resiliency and future-proof your business operations by reducing risk from disruption and improving your capability to recoup after a disaster.
The Future of Gaming is Cloud Gaming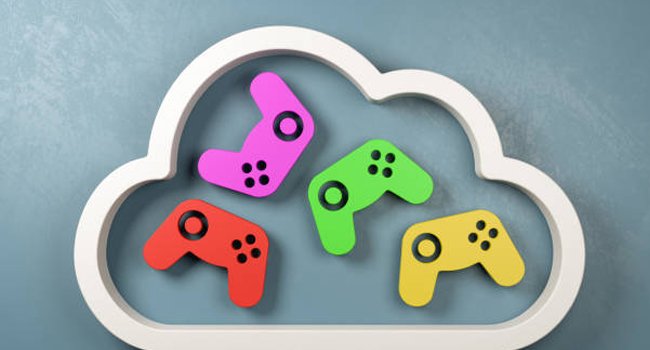 Much like how Netflix and other streaming services have disrupted the TV and movie industry, cloud-based gaming is also changing the gaming industry as we know it. Cloud gaming is the process of streaming a video game from remote servers through the internet, removing the need for expensive hardware like PCs and consoles. A stable, high-speed internet connection is a must (now made possible with the ongoing rollout of 5G technology), and users would still need to pay for the games or make in-game purchases.
The upsurge in mobile and cloud gaming could present big opportunities not only for game developers, but also for brands to reach out to consumers. Contrary to general belief, the video gaming market is not exclusively for teens, and in fact, 80% of gamers in the US are over the age of 18. This means that video game streaming can now be an added marketing channel where brands can launch campaigns to engage audiences worldwide.
Any organisation who is not yet maximising the benefits that cloud computing offers is missing out on big opportunities for savings, efficiency, and profitability. As the cloud continues to evolve, enterprises can only wait with anticipation as to how tech developments will impact the way we do business. If you think your business is not yet making the most of cloud services and applications, consult with your IT managed services provider today.
Related Posts
By accepting you will be accessing a service provided by a third-party external to https://www.htl.london/