5 minutes reading time
(957 words)
How to Provide Efficient Business-As-Usual IT Support

Business as usual. A term that denotes the humdrum of everyday life, and in the case of businesses, of a usual workload. Despite the connotation of an unexciting, rather mundane routine, if corporate leaders and office managers would really think about it; processes, systems, and the workplace doing business as usual is an ideal state because this means that operations are running smoothly.
More often than not however, business operations require a lot of time and resources, and it's difficult to ensure that things are working seamlessly at all times. In the UK for instance, inhouse IT staff and IT support London teams are relied on to carry out everyday technology-related tasks that allow operations to continue without disruptions.
Now post-pandemic, as the world moves on adjusting to what is now the new normal—a state where enterprises are highly-reliant on technology, the demands on the IT organisation have become even heavier.
What is Business-As-Usual Support?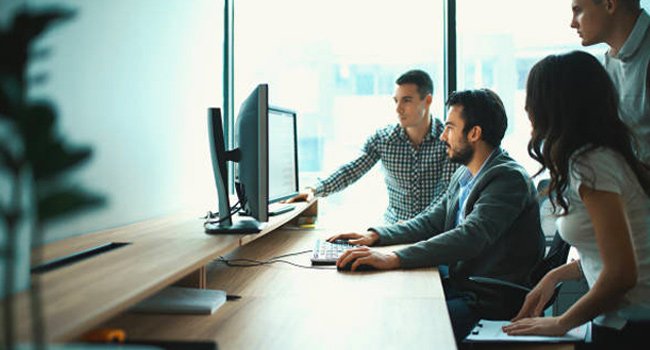 Tech teams today are expected to ably manage new workforce approaches (work from home, bring-your-own-device), absorb new technologies, maintain legacy business applications, and more regularly, deal with IT-related tasks such as updating security patches, manage user additions/deletions, handle logged out accounts and forgotten passwords, and more. All these are part of what is known as Business-as-Usual (BAU) work or support.
BAU work includes tasks that need to be done regularly to keep things running as they should and ensure that risks are mitigated. BAU IT support London is critical for UK business because most of the tasks involved are time-sensitive and/or part of a daily must-do list. Because BAU work is important, IT teams usually spend the better part of the day tackling help desk tasks, giving them little to no time to come up with (or work on) bigger IT projects.
BAU Support vs IT Projects  
Unlike business-as-usual IT support, IT project work is time-bound and is defined by deliverables that seek to meet a specific objective. A simple example of an IT project is the development of a software application or an IT product. The project is planned, has a start and end data, works on an approved budget, and has a clear end goal.
Project teams are usually composed not only of technical people but also of other stakeholders including end users and representatives from key departments such as finance, security, etc. IT projects are essential to the company's efficiency, growth, and innovation, and therefore, hold just as much value as BAU work.
Ensuring Business-As-Usual IT Support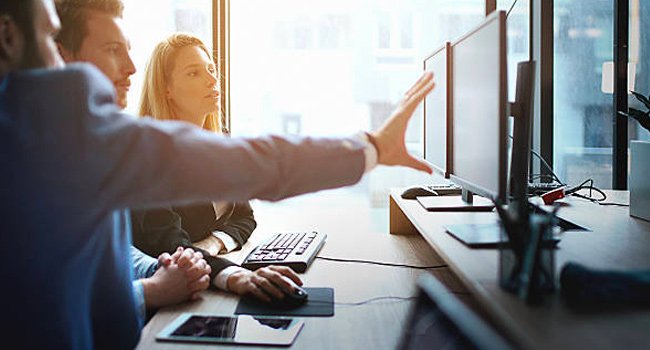 If IT BAU and Project work are of equal importance, how then do you ensure that both are simultaneously being accomplished in your organisation? The obvious answer is of course, to have sufficient personnel for this. The reality however, is that many small- and medium-sized companies do not have the budget for an entire team of IT professionals. Many organisations have to contend with just having an IT staff or two working on IT projects, all while putting out IT-related 'fires' here and there.
If a complete inhouse IT team is out of the question budget-wise, there are still ways to ensure that your business and employees still get the BAU IT support in London (or anywhere else) that they need. Here are some ways that you can do that:
Conduct IT awareness training for all employees. Just because an IT helpdesk is available doesn't mean that employees have to submit a ticket for every technical issue they encounter. For example, a PC that lags or a printer that refuses to work may simply require a quick restart. In addition, lost and/or unsaved files may not be so tough to recover if backup solutions were available for employees to utilise. Security best practices can also be discussed in this training to enable your workforce to identify phishing and other online scams.

Explore options for self-service IT. Most employees, i.e. your internal customers, can actually perform quick fixes for their IT-related concerns, if only they had the right information to begin with. By putting up a self-service IT portal—essentially a website or a database that contains how-to's and common IT issues, you allow employees to find information quickly, (hopefully) resolve the problem, and get back to work sooner.

Use an authentication portal. Password resets often account for 20 to 50% of IT helpdesk calls, making it a significant cost driver in your IT budget. With the use of a password reset application, users can enter their authentication information themselves and successfully reset their passwords without the need for the intervention of an IT staff.

Outsource your BAU IT support needs. When IT projects can't take off or are always behind schedule because daily and urgent tasks have to be given priority, then it's time to call in outside help. Getting the services of a third-party tech support provider ensures that everyday IT workloads are dealt with, freeing the inhouse team to give IT projects their full attention. BAU IT support usually covers a wide range of tasks such as addressing system downtimes, adding and deleting users, ensuring email services are functioning properly, keeping software up-to-date, and many more. One compelling argument for using third-party services is that these come at a lower cost than having a full-time IT team handle the helpdesk.
Get the BAU IT Support You Need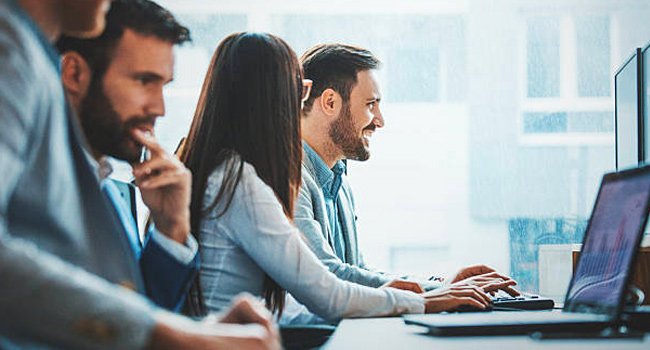 With the rapid changes in technology today, businesses should be smart about how they adapt to the developments and remain competitive. Stepping up in innovation and IT services is one way of doing it. Thus, any UK organisation bent on getting IT projects underway while continuing to ensure operational efficiency should look to acquiring third party IT support London services. To get started, ask your MSP today about their services in this area.
Related Posts
By accepting you will be accessing a service provided by a third-party external to https://www.htl.london/