4 minutes reading time
(845 words)
The Hybrid Cloud: What is It and Why is It on the Rise?
Cloud services have gone a long way since their inception, with more organisations making the monumental decision to shift to a cloud environment. Over the last few years, however, the hybrid version of cloud computing has emerged as the default choice of companies for their ever-changing business requirements.
According to the Flexera 2020 State of the Cloud Report, 87 percent of the enterprises surveyed are adopting a hybrid cloud strategy. In this blog post, we explore what the hybrid cloud is, and more importantly, what is driving its growing widespread adoption among business organisations.
Defining public, private and hybrid cloud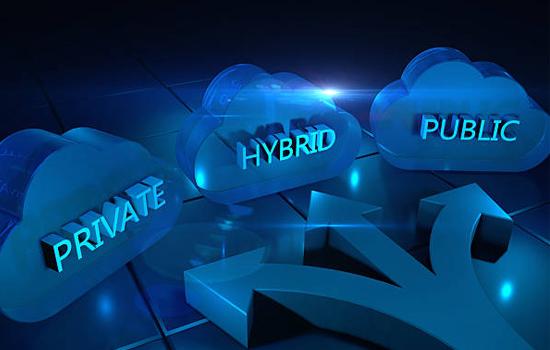 To better understand what a hybrid cloud is, let's first examine the public cloud and private cloud.
A public cloud platform, such as Amazon Web Services (AWS) and Microsoft Azure, provides compute and storage services to external customers, from individuals to large enterprises, through a multi-tenant architecture. A subscriber to these services is essentially renting a slice of their data center infrastructure.
On the other hand, a private cloud offers the same elastic and on-demand resources as a public cloud, but the services run behind a firewall solely for the use of one organisation. Regardless of whether it is managed in house or through a third-party service, or whether it is hosted in the company's data center or off-premise, a dedicated cloud environment serving the needs and objectives of a single entity is considered a private cloud.
As its name suggests, a hybrid cloud is a combination of both. It is a cloud environment—typically composed of computing, storage, and other cloud services, distributed over public and private cloud services. Data and applications are shared over these platforms, with orchestration between the two.
Thus, in effect, the hybrid infrastructure allows the business to enjoy the best of both worlds: the scalability and cost-effectiveness of the public cloud, and the security of the private cloud.
The benefits of the hybrid cloud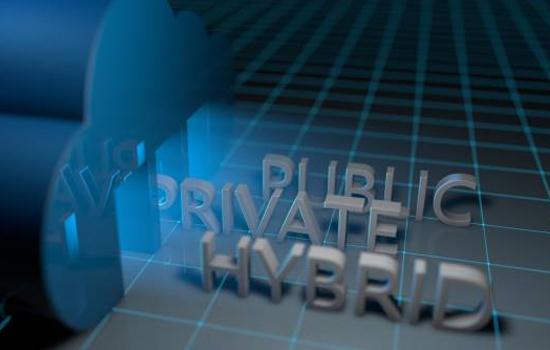 The rise of the hybrid cloud is not at all surprising given its many inherent benefits. These include:
Reduced costs. Cost efficiency is one of the most compelling factors that drove many businesses to adopt cloud computing, and they can continue to take advantage of this with a hybrid environment.

By utilising public clouds for their computing needs, companies can easily cater to a spike in resource demand without having to invest in huge capital expenditures. They pay only for the cloud resources they actually use.

Improved scalability. A private network infrastructure not only requires heavy capital investments, but also the time and expertise to build, expand, and maintain that network. This would be difficult for small and medium enterprises which lack the necessary resources (i.e., finances and IT talent) for such an undertaking.

In a hybrid set up, organisations are given the capability to expand their network, grow their operations and scale their workloads immediately, without the need to invest in physical infrastructure. They can do this through a cloud service provider, while keeping personal data and proprietary information within the structure of a private cloud.

Better security. In this day and age, where the possibility of a data breach is a constant concern for most companies, entrusting all applications and data to a third-party cloud service is never advisable.

While cloud service providers go to great lengths to ensure security of the data they hold, it remains that public clouds tend to be more susceptible to cyberattacks than private clouds. Hence, maintaining customer data and other critical assets in a private cloud, and preferably on-premise, is still the better way to go.

Greater control. Adopting a hybrid environment also means SMEs are able to customise the private end of their cloud, allowing them to manage their specific needs as they see fit. This could be valuable in the current dynamic business landscape where customer needs and government regulations can change at a moment's notice, and companies are expected to adapt to these changes along with their vital corporate assets.

Further, current laws and directives specify restrictions on what type of data should reside where, and who can access it. These should help guide SMEs on which applications should go to public clouds and which should stay within the private network.

Increased innovation and agility. It's a highly competitive world out there, and a company's ability to innovate can earn them that winning edge. With hybrid cloud computing, businesses have greater agility, increasing time to market with optimised IT performance.

Access to resources is no longer limited to on-premise infrastructure, so enterprises can expand workloads to public clouds, and can scale up capabilities in order to quickly test, prototype and launch new products and services.
Is the hybrid cloud right for your organisation?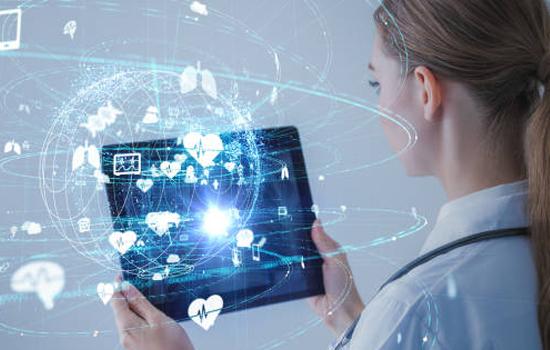 Hybrid cloud environments are working for many forward-thinking enterprises today, because they enable flexibility and reduces costs, without sacrificing security. As with any decision however, it is best to evaluate your existing setup, consider your current and future needs and consult with your cloud service provider or IT consultant to determine how a hybrid cloud would fit with your organisation.
Related Posts
By accepting you will be accessing a service provided by a third-party external to https://www.htl.london/